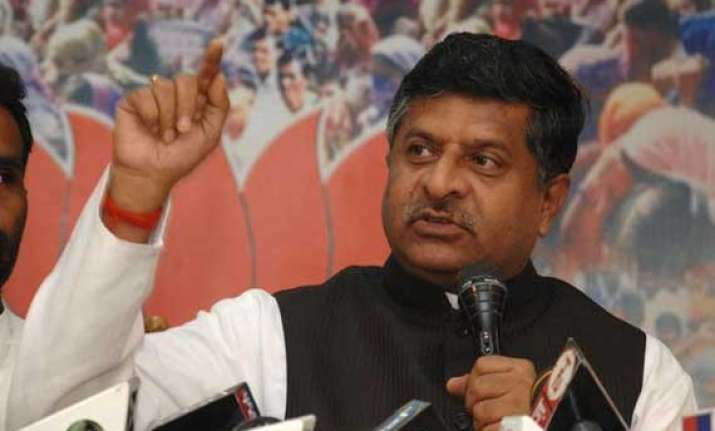 New Delhi: The establishment of a National Judicial Commission to give Executive a say in appointment of judges and setting up an SIT on blackmoney stashed abroad are the priority areas for the Modi government, newly-appointed Law Minister Ravi Shankar Prasad said today.  
Prasad, who took charge as Law Minister this morning, also said increasing the strength of judges, improvement of court infrastructure to make justice more accessible and making India a hub of international arbitration and reconciliation cases will also remain his priority areas.  
Responding to questions on the move of successive governments to replace the present collegium system where judges appoint judges, Prasad, who is himself a lawyer, said establishment of National Judicial Commission is part of the BJP's manifesto.
"Surely I will go through the existing instrument which is there. If there is a need for some improvement or some more consultation, we may consider it. But today, I will have to go through it in some more detail," he told reporters.