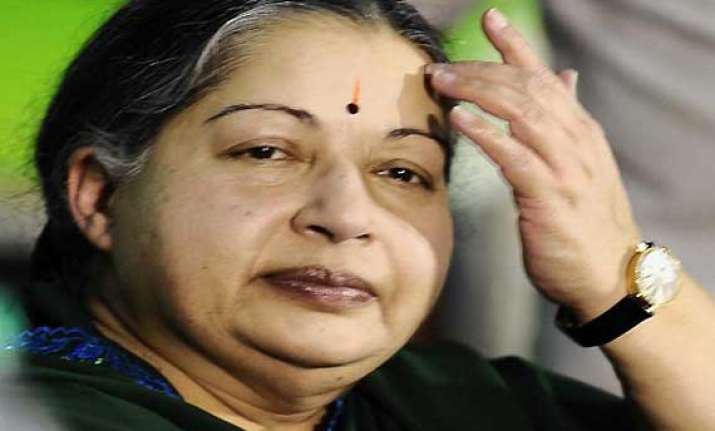 Chennai: Stealing a march over other political parties, AIADMK supremo and Chief Minister Jayalalithaa today announced candidates for 40 Lok Sabha constituencies in Tamil Nadu and Puducherry.  
Addressing a press conference on the occasion of her 66th birthday, she declared that her party would fight the coming Lok Sabha elections on the plank of "peace, progress and prosperity" and her "wish is to win all the 40 seats."
Though her party has already entered into a poll pact with Left parties—CPI and CPI-M, Jayalalithaa named candidates for 39 seats in Tamil Nadu and the lone seat in Puducherry, but said the party would withdraw candidates from seats allocated to allies.
"The alliance talks with CPI and CPI-M were still on and no conclusion has been reached so far. Therefore, AIADMK will withdraw its candidates in constituencies that will go for allies", she said.
"I appeal to people of Tamil Nadu to cooperate with us for peace, progress and prosperity not only for Tamil Nadu, but also for the entire India", she said.  
Indicating that no more parties will join the AIADMK-led front, Jayalalithaa said, "This alliance (of Left parties and a few small local outfits) is enough."
As announced earlier, her party will face the elections with the slogan of "Peace, Prosperity and Progress" and it will be explained in detail in the election manifesto which will be released soon, she said.