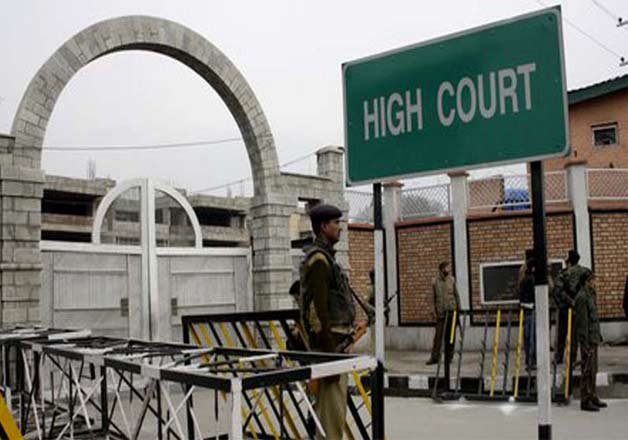 Srinagar:  In a landmark ruling, the Jammu and Kashmir High Court has said that the sovereignty of the state remains "legally and constitutionally" intact and cannot be challenged, altered or abridged.
"The sovereignty of the State of J&K under the rule of Maharaja, even after signing of Instrument of Accession and in view of framing of its own Constitution, thus 'legally and constitutionally remained intact and untampered'," a division bench of the court said.
The bench comprising justices M A Attar and A M Magray made these observations while ruling that the Securitisation and Reconstruction of Financial Assets and Enforcement of Security Interest (SARFAESI) Act, enacted by Parliament in 2002, cannot be enforced in the state.  
The power of Parliament to make laws in respect of State of Jammu and Kashmir is circumscribed and it can make laws for it only where permitted by State and not other side, and that too in accordance with mechanism prescribed by Article 370 of Constitution of India, the bench observed.
 
"It has been authoritatively ruled by the Supreme Court that signing of Instrument of Accession did not affect the sovereignty of Maharaja over his State," the court said referring to a judgement of the Supreme Court.  
The High Court, while referring to law laid down by the apex court in some other cases, said "State of J&K occupies a distinct, unique and special position.
Thus, in law, the State of J&K constitutes a class in itself and cannot be compared to the other states of the country.
"The constitutional provisions and laws, which have been extended to the State of J&K in accordance with the mechanism and procedure prescribed by Article 370 and which constitutional provisions and laws have been made applicable to the State of J&K with modifications etc make the distinct, unique and special position of the State of J&K more clear."
Citing the Constitution of India, the Court said that "Article 35(A) which has been applied to the State of J&K, clarifies the already existing constitutional and legal position and does not extend something new to state."
"This provision clears the constitutional relationship between people of rest of country with people of J&K.
The  citizens of State of Jammu and Kashmir have their own  Constitution and their sovereign character which cannot be  challenged, altered or abridged."