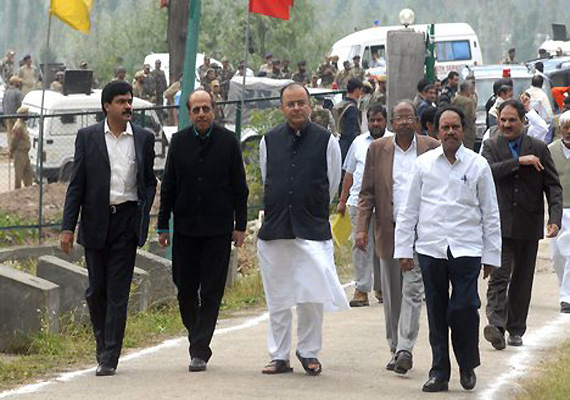 Dehra Dun,  Jan 28: The BJP on Saturday criticised the 'Vision Document' of Congress saying mention of religion-based quota made it look like a "division document" and asked the party to reconsider it in national interest.

"The Vision Document of Congress seems more like division document as it states about providing reservation on the basis of religion. I want to ask Congress to reconsider it as it is neither in the interest of the nation nor any political party," senior BJP leader Arun Jaitley said.

He said providing reservation on the basis of religion would not only divide the society but also deprive backward classes of their genuine rights. "This deprivation could agitate the people belonging to backward classes and lead to tension in the society," he said.

Jaitley said the Congress has announced its decision to give even 9 per cent reservation to Muslims within the OBC quota in Uttar Pradesh if the party is voted to power despite the fact that the Constitution did not allow reservation on the basis of the religion.

In this regard, he said, Uttar Pradesh has become a battleground for "competitive communalism".

He accused the Congress of diverting from issues of development and corruption and instead trying to win elections by dividing the society.

Jaitley claimed that there is anti-Congress mood in the country "as the Congress-led government has not only failed to check soaring price rise but also established new dimensions in corruption."

To a question on Ram temple, he said BJP was always in favour of a negotiated solution.

Jaitley also alleged that Congress' attitude towards Uttarakhand has always been "unfriendly".

"Congress always ignored the demand of separate Uttarakhand as they have been doing now in the case of Telangana (in Andhra Pradesh). Secondly, they also snatched the industrial package from Uttarakhand, which it got from the centre during (Atal Behari) Vajpayee government," he said.

On the other hand, he said, the BJP always supported the cause of Uttarakhand and showed its commitment.