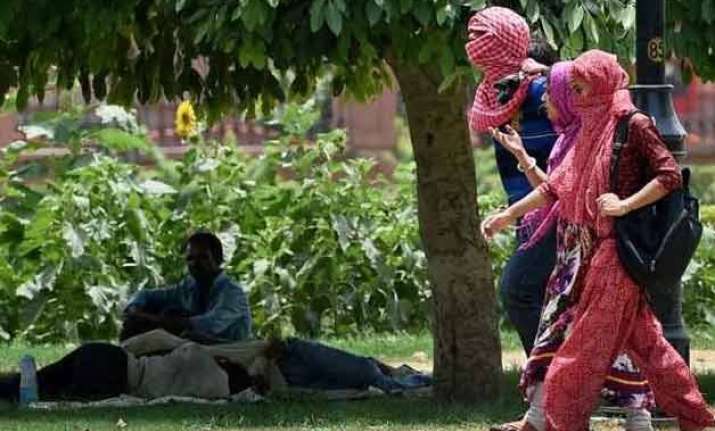 Jaipur: A wave of heat swept through Rajasthan on Monday, pushing temperatures between 43 and 46 degrees Celsius in many parts of the desert state. Capital Jaipur was left scorching at 45.9 degrees, the highest maximum temperature recorded in the month of May in the last 10 years, the weather department said.
Churu with a maximum of 46.8 degrees, four notches above what is normal in this time of the year, was the hottest place in the entire state.
Chittorgarh, famous for its fort, recorded 45.1 degrees, while Bikaner was hot at 44.6 degrees.
Jaipur recorded a maximum of 45.9 degrees, five notches above normal, and a minimum of 28.8 degrees, three degrees above normal.
The maximum temperature in Udaipur, the City of Lakes, touched 43 degrees.
According to the weather department, the heat wave conditions were likely to continue till Wednesday.
"Heat wave conditions are likely to continue in some places of Rajasthan for the next 24-48 hours," a meteorological department official said.
With rise in day temperatures, roads and marketplaces wore a deserted look in the afternoon.
"Our sales from 11 a.m. to 5 p.m. have been badly affected as people are not coming out in this scorching heat," said Ramesh Chand, a shop owner in the walled city area of Jaipur.
However, for some shops, summer has brought in a boom in sales.
"On an average, I was selling 75-125 ice-creams daily. Now with this heat wave, my sales have almost doubled," said ice-cream vendor S.P. Keshwani.