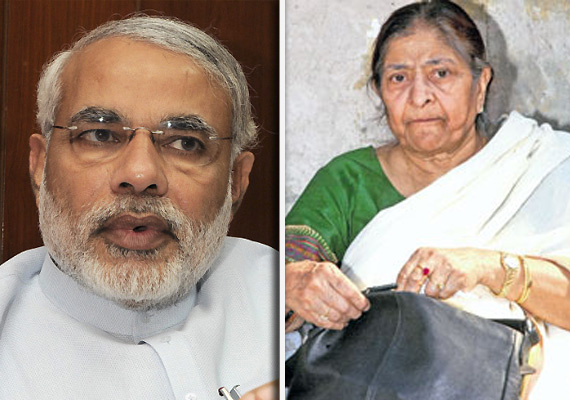 Ahmedabad, Feb 9: Zakia Jaffery, who had filed a complaint against Narendra Modi and others in connection with post-Godhra riots, today said she was disappointed with media reports that the Supreme Court-appointed SIT has given a clean chit to the chief minister.

"We had submitted all the facts to SIT, and then they have submitted such a report, it is very disappointing," Zakia, whose husband was among the 69 persons killed in the Gulberg Housing society riots, told reporters.

"However, I will consult my lawyers and decide the further course of action," Zakia, who had filed the complaint against Modi and others, said.

The SIT had yesterday filed a closure report before a magistrate in a sealed cover on the complaint of Zakia Though TV channels have said the SIT has in its report maintained there is no prosecutable evidence against Modi, there has been no official word that it has given a clean chit to the Chief Minister.

In her complaint, Jaffery had sought prosecution of Modi, along with 57 others, for aiding and abetting communal the riots.

Around 1,200 people, mostly Muslims, had been killed in the communal riots in 2002.