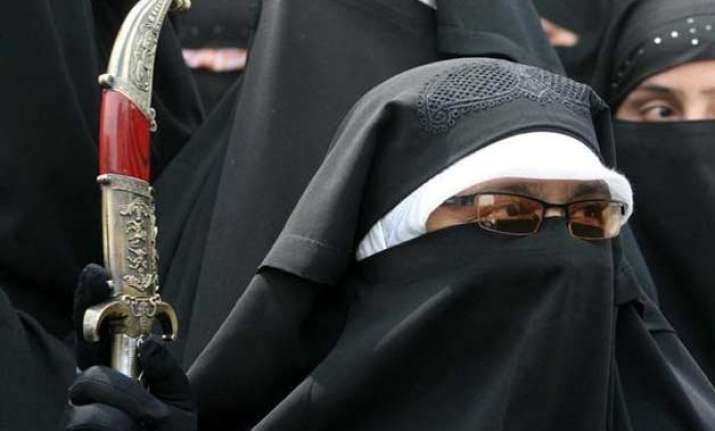 Srinagar: Jammu and Kashmir police raided the separatist leader and Dukhtaran-e-Millat chief Asiya Andrabi's residence on Thursday.
Asiya was recently booked for hoisting Pakistani flags in Bachpora area on the outskirts of Srinagar on August 14, the neighbouring country's Independence Day.
She had earlier been booked for hoisting Pakistani flags on March 23, but was not arrested. Separatist Musarat Alam was arrested on April 15 for a similar offence after being booked under the Unlawful Activities Prevention Act.
"I did not hoist the Pakistani flag on Indian soil but on the soil of Jammu & Kashmir, which is a disputed territory and not a part of India," Andrabi had said on March 23 after police registered a case against her at Nowhatta police station in Srinagar.
Meanwhile, another separatist leader Yasin Malik was also arrested today and taken to Maisuma Police station in Srinagar. Other Kashmiri separatist leaders Syed Ali Shah Geelani and Mirwaiz Umar Farooq were also put under house arrest.
The move comes a day after Pakistan invited them to a 'reception party' at the Pakistani embassy in Delhi with Sartaj Aziz, the neighbouring country's national security advise
The Hurriyat leaders had accepted the invitation and said they would meet Aziz to discuss their issues.
The move had raised tensions ahead of the NSA-level talks scheduled for 23 and 24 August in New Delhi, given that a similar situation last August had led to India cancelling foreign secretary-level talks with Pakistan.