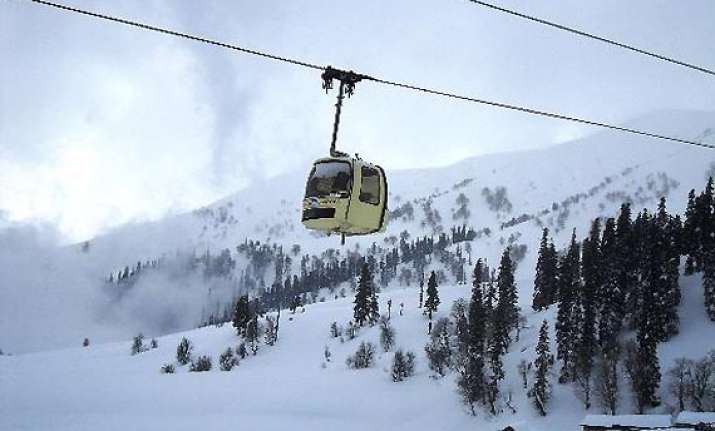 Srinagar, Jun 7: The Jammu and Kashmir government will develop unexplored tourist destinations in the Valley in order to ease the rush of visitors to the famous ski-resort of Gulmarg and other known picturesque spots here. 
"Necessary steps for development of attractions like Dodpathri, Tosmaidan, Yusmarg and Dreng are being initiated to attract high-end tourists towards these destinations, which would ultimately ease tourist rush to Gulmarg and other known tourist spots of the valley," Kashmir Minister for Tourism Ghulam Ahmad Mir said yesterday while on a visit to Dodpathri in north Kashmir's Budgam district.
"The virgin tourist destination of Dodpathri with meadows, lush green pastures and milky waterfalls of Sukhnag and Shaliganga would become alternative destination to world-famous Gulmarg in the coming years," Mir said.  
"A chairlift will be constructed at Dodpathri, besides developing a tourist circuit connecting Tosmaidan-Yusmarg-Dreng with Dodpatri," the minister said.  
Mir directed State Cable Car Corporation to conduct a survey and formulate a detailed project report for constructing the chairlift in a time-bound manner.  
"The destination has a great potential for sheep farming, herbal gardening and winter sports activities and called for taping these potentials," the minister said further.  
Mir called upon the local population to come forward and be stakeholders in tourism promotion of the area.  
"Government has launched an incentive scheme under which people can convert a portion of their houses into lodges and guesthouses and a financial assistance of up to Rs 2 lakh is being provided to such intenders," he said.  
The government will also provide necessary training in hospitality to the local youth for setting up their own ventures in tourism sector, he said.