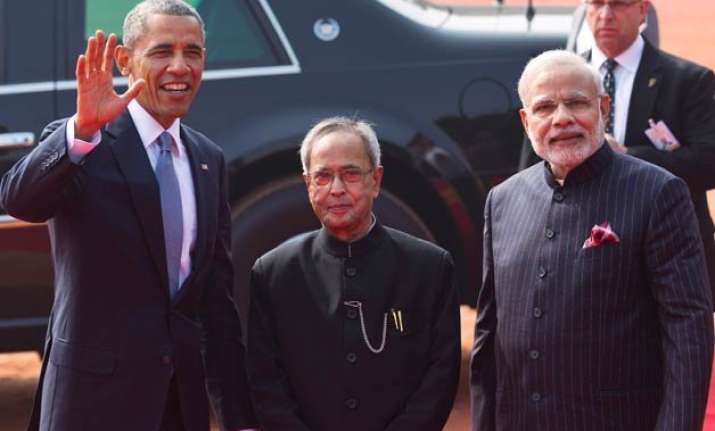 New Delhi: It's a great honour to be back in India, US President Barack Obama said after being accorded a ceremonial welcome at Rashtrapati Bhavan on Sunday at the beginning of his three day visit to India during which he will be the chief guest at the Republic Day parade Jan 26 and hold talks with Prime Minister Narendra Modi.
"It's a great honour to be back in India. I am grateful for the extraordinary hospitality," Obama told reporters after the ceremony, flanked by President Pranab Muhherjee and Prime Minister Modi.
He folded his hands together in a 'Namaste', the traditional Indian way of greeting, as he left for Rajghat to pay homage to Mahatma Gandhi.
Tomorrow, US President Barack Obama, who arrived here this morning, would attend the Republic Day parade as chief guest during which India's military might and cultural diversity would be showcased in a two-hour open air event.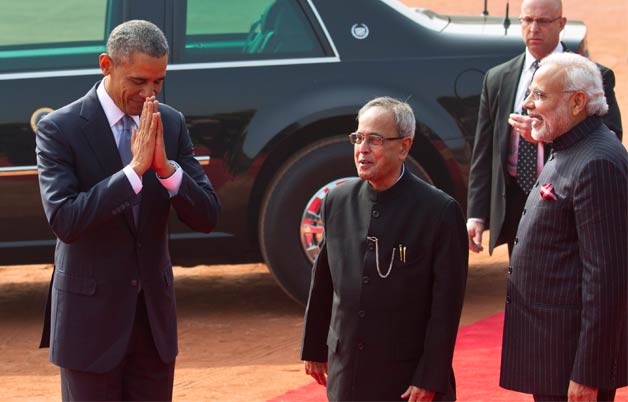 Last year's chief guest was Japanese Prime Minister Shinzo Abe.