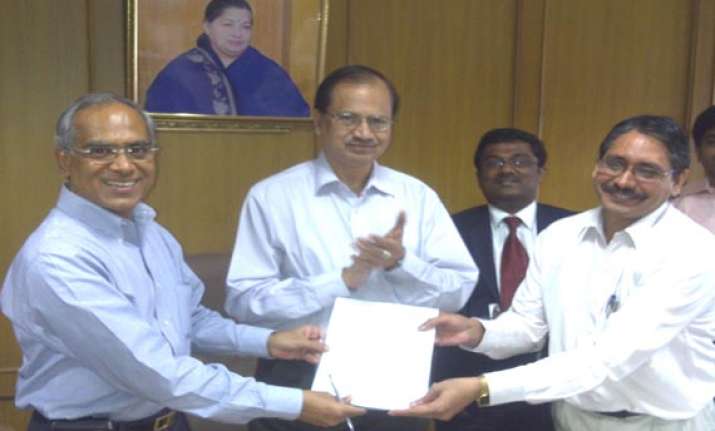 Chennai: In a minor rejig of the state bureaucracy, Tamil Nadu IT Secretary S K Prabakar was among IAS officials transferred by the state government yesterday.
Prabakar was transferred and posted as Prinicpal Secretary, Commercial Taxes and Registration Department vice Sunil Paliwal.
According to a Public Department G.O. dated August 27, T K Ramachandran, Commissioner of Milk Production and Dairy Development is the new IT Secretary.
Paliwal will replace Ramachandran.
Dr V Iraianbu, Principal Secretary, Personnel and Administrative Reforms (Training) has been transferred and posted as Principal Secretary/Commissioner of Economics and Statistics vice M Balaj, who is holding additional charge.
Principal Secretary/CMD, Tamil Nadu Urban Infrastructure Financial Services Ltd, Anita Praveen, will replace Irai Anbu.
Apoorva, MD,Tsunami Project Implementation Unit,has been posted as Commissioner of Indian Medicine and Homoeopathy, vice Dr P Senthil Kumar, holding additional charge.
Pooja Kulkarni, Joint secretary, Industries, has been posted as State Project Director, Sarva Siksha Abhiyaan, vice Dr C N Maheswaran, whose services have been placed at the disposal of Tamil Nadu Textbook Corporation as MD, vice E Saravanavelraj.
Dr J Kumaragurubaran, Director of Information and Public Relations, will also hold full additional charge of the post of MD, Tamil Nadu Arasu Cable TV Corporation Ltd.
Arasu Cable TV Corporation MD, D Vivekanandan, is Project Director, Tamil Nadu State AIDS Control Society.