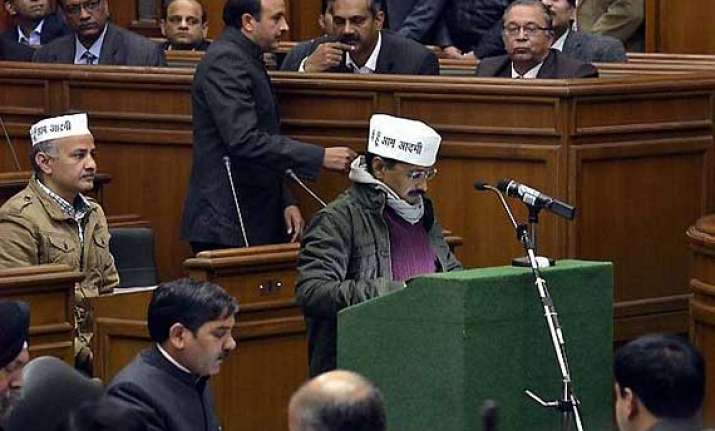 New Delhi: Delhi's feisty chief minister Arvind Kejriwal's innings seems to be over. After ruling the capital state for 49 days, Kejriwal is set to put in his papers, after his pet Jan Lokpal Bill could not be introduced in the assembly, as it was defeated in the introductory stage by 27 votes to 42.
Kejriwal was sworn in on December 28, 2013 at a huge rally at Ramlila Maidan, where he had promised that he would get the Jan Lokpal Bill passed.
49 days later, today Congress and BJP joined hands to defeat the introduction of Jan Lokpal Bill inside the Assembly.
The Assembly then proceeded to pass all money bills including the Appropriation Bill.
Kejriwal is expected to go from the Assembly straight to Aam Aadmi Party office, attend a crucial meeting of Political Affairs Committee and announce his decision, said AAP leader Yogendra Yadav.