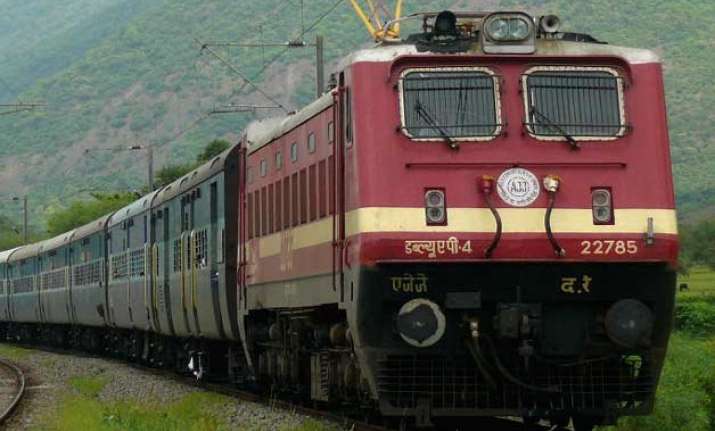 New Delhi: There are many things to cheer while making a train journey in India as it is a perfect treat for travel enthusiasts.
It is considered as a cheap mode of transport in comparison of other means like road and airways. During journey, travelers can enjoy watching 'Incredible India' and meeting different people from different walks of life.
Indian Railways is also the world's fourth largest rail network after US, Russia and China.
Besides contributing significantly to the nation's growth story, Indian Railways provide employment to thousands of people. It is the largest employer in the country.
Here we bring few interesting facts about Indian Railways:
'Old is Gold'! India n Railways is 161-year-old. It was first introduced in 1853 from Bombay to Thane. In 1951, the systems were nationalised as one unit.
In 1924, Rail Budget was separated from General Budget.
John Mathai was the first Railway Minister of independent India.
Loco-pilots are paid more than an average software engineer. Their income go as high up to Rs 1 Lakh per month.
Construction is underway for world's highest rail bridge, taller than the Eiffel Tower. Once completed, the bridge over Chenab river in Jammu and Kashmir will be the world's highest rail bridge.
First live telecast of Rail Budget took place on March 24, 1994.
Venkatanarasimharajuvaripeta, in Andhra Pradesh on the border with Tamil Nadu, is the longest station name.
IB, located in Odisha, is the smallest station name.
The hits on www.irctc.co.in goes up to 12 lakh per minute.
Mettupalayam Ooty Nilgiri Passenger train is the slowest train in country. It runs at a speed of 10 km per hour.
First toilet in train was constructed after 50 years. Okhil Chandra was the man behind this.
Indian Railways transports nearly 2.5 crore passengers in a day.
Trinamool Congress chief Mamata Banerjee, who is also the Chief Minister of West Bengal, was the first women Railway Minister of India. She presented Rail Budget for different governments headed by two different national parties – BJP-led NDA and Congress-led UPA.
Lalu Prasad Yadav presented the Rail Budget for record six times in a row. He was Railway Minister from 2004 to May 2009.
Janata Dal (United) leader Nitish Kumar, who is also the Chief Minister of Bihar, served two terms as Railway Minister. He was first made Railway Minister in Samata Party and Janata Dal government and second time in Prime Minister Atal Bihari Vajpayee-led NDA government.
Former Railways Minister Sadananda Gowda had in 2014 first announced the bullet train and nine high speed trains.