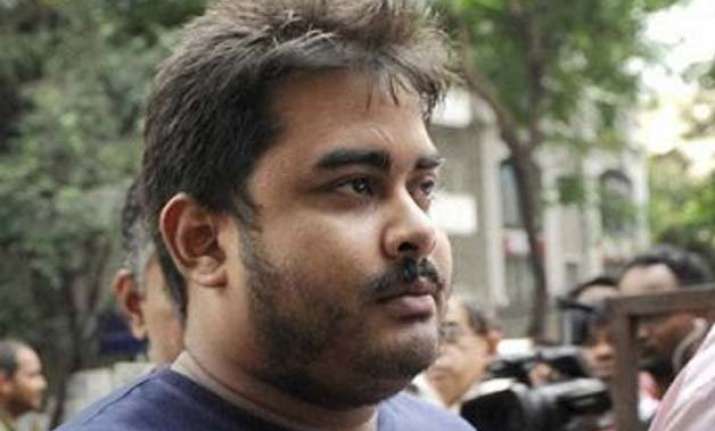 New Delhi: Indrani Mukerjea's son Mekhail Bora has claimed that his mother had tried to kill him the very day she murdered Sheena Bora.
Mekhail, who was brought to Mumbai from Guwahati yesterday to assist police in its ongoing probe, said that a few days before Sheena went missing, Indrani had called him to her flat in Marlow building in Worli.
Sheena was killed on April 24, 2012 and her remains were recovered from Raigad on May 12, 2012.
Mekhail said Indrani and her former husband Sanjeev Khanna had called him to discuss Sheena's marriage with her the step-brother and boyfriend, Rahul Mukerjea, and gave him a sedative in a drink.
Mekhail said he started to feel giddy immediately. After that Indrani and Khanna had left the house to bring Sheena to the place. It was then only, Mekhail somehow fled.
The plan was to get Sheena also to the house and kill both of them, Mekhail said, adding that Sheena was not ready to come to Worli, so Indrani told her she was ready to get her married to Rahul and wanted to discuss the matter with her and called her to a spot outside National College in Bandra.
Mekhaila also informed that Peter Mukerjea was then holidaying abroad.
Mekhail, according to police, said that Indrani and Khanna picked up Sheena under the pretext to buy a finger ring for her engagement but then spiked her drink and strangulated her.
When Indrani, Khanna and driver Shyam Rai drove back to Worli, they did not find Mekhail there.
Indrani was worried that Sheena may reveal to Rahul and others that she was her daughter and not her sister.
Meanwhile, Mumbai Police Commissioner Rakesh Maria told media persons late on Friday that Khanna has cracked and confessed to his role in the crime.
Khanna has been charged with murder, kidnapping, criminal conspiracy, destroying evidence and more. His mobile phone, laptop and passport have been seized but he has denied the police charges.
Indrani was arrested on August 25 on charges of killing Sheena on April 24, 2012 along with her driver Shyam Rai and Khanna. She as well as Khanna have denied the charge.