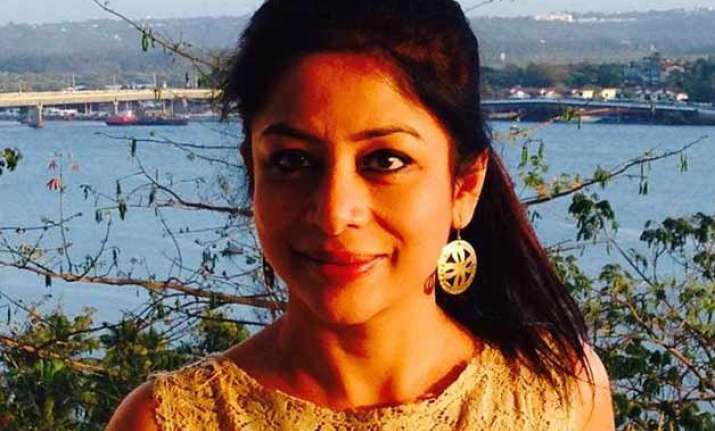 New Delhi: As the layers in Sheena Bora case is being uncovered with every passing moment, the murder mystery is getting murkier with every bit of it. In the latest and shocking revelation, the authenticity of which yet to be established, it has come to light that Indrani Mukerjea was sexually abused by her step father.
The new revelation gives weight to the theory which says Sheena was possibly born out of this incest relationship.
According to a report in Catch News, Indrani gave some details about her childhood and claimed that her step father, who was also her uncle, sexually abused her.
The website while quoting a source in Mumbai Police reported, "Indrani Mukerjea had a disturbed childhood. Her father, reportedly Upendra Kumar Bora, sexually abused her when she was a kid and Sheena may possibly have born out of a physical relationship between Indrani and her father."
Indrani's biological father walked out when she was very young; her mother married her husband's brother Upendra, according to the report.
According to another media report, noted journalist Vir Sanghvi, who worked with Indrani Mukerjea when she and her husband Peter Mukejea founded INX Media, also said that Indrani told people she was molested by her stepfather.
When the Police arrested Indrani on August 25 on the suspicion of murdering Sheena Bora, both were believed to be siblings, children of Upendra Kumar Bora and Durga Rani Bora.
It was revealed only a day later that Sheena was actually her daughter and it was confirmed by Sheena's brother Mekhail as well. The identity of Sheena's biological father was yet to be confirmed but Siddhartha Das, a tea garden owner, was reported to be Indrani's first husband and Sheena's father.
Former CEO of Star India, Peter Mukerjea, told the India TV that Indrani had introduced Sheena as her sister, but later he took a U-turn and accepted that he knew the fact. Even the birth certificate issued in Guwahati in the name of Sheena Bora mentions Upen and Durga as her father and mother, who happens to be Indrani's parents as well.
The high profile case came into limelight when Indrani's driver, Shyam Rai, claimed before police that Indrani and her ex-husband Sanjeev Khanna had murdered Sheena in the car.
They strangulated Sheena to death, burned her body and then buried her in the forests of Raigad, Mumbai police commissioner Rakesh Maria said.
The driver and Khanna are believed to have told police that Indrani had done a recce of the place where the body was to be dumped a day before the murder.
However, the motive behind the murder remains a mystery.  
Her body was found on May 23, a month after the murder, but could not be identified.
Police today recovered bones from the crime scene in Raigad, believed to be of Sheena's.
Other than Indrani, police has arrested her ex-husband Sanjeev Khanna, her driver Shyam Rai in connection with the murder. Indrani's husband Peter and son Mekhail have also been questioned.
Peter's son from earlier marriage Rahul Mukerjhea, who was in a romantic relationship with Sheena, has also been questioned by the police twice.
Mumbai Police commissioner Rakesh Maria is leading the investigation and reportedly interrogated the accused for several hours himself.