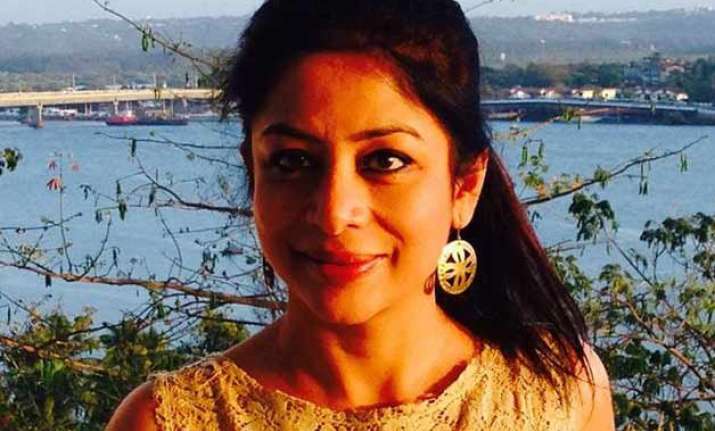 Mumbai: Lab reports today confirmed that Former media magnate Indrani Mukerjea, prime accused in the sensational Sheena Bora murder case, was overdosed.
Hinduja Hospital laboratory today confirmed that level of Benzodiz, an anti-depressant, in her urine was much higher than the normal. Level was found to be 2088 while normal level is upto 200.
Doctors today said that Indrani is still critical with the next 48 hours going to be crucial for her survival, according to JJ hospital, where she was rushed yesterday from Byculla prison with suspected drug overdose.
"We can not say that Indrani is out of danger before the next 48 hours. 72 hours are very critical out of which 24 hours have already passed. We will be able to say only after 48 hours whether her condition has improved or not", Lahane said.
He said "she is in a deep sleep right now but her blood pressure and pulse levels are normal. She is not on ventilator support but we are providing her with oxygen because she is not able to breath automatically," he said.
"We did not find the drug in the gastric test. If the drug must have dissolved in the body we will come to know when we get the urine and blood sample report by tomorrow evening," he said.
Asked if any report has emerged that she had attempted suicide in the prison yesterday where she was lodged under judicial remand, he said "we can not say anything about that for now."
Wife of media baron Peter Mukerjea, Indrani was arrested by Khar police on August 25 for her alleged role in the murder of Sheena, her daughter from an earlier marriage, in 2012.
Sheena, 24, was allegedly kidnapped from outside National College in Bandra and strangled to death in a car by Indrani, her former husband Sanjeev Khanna and driver Shyamvar Rai.
Meanwhile, as ordered by Chief Minister Devendra Fadnavis yesterday, IG (Prison) began a probe, covering all angles, including possible lapses on the part of jail authorities and medical staff there.
The government today said that will be completed in a week's time and a case would be filed if criminality is found.
Principal Home Secretary (Prisons) Vijay Satbir Singh said the probe would cover all aspects, including whether the medicines or any other toxic she consumed were prescribed by doctors and if there was an overdose and how it happened.
The probe will also ascertain if there was any negligence or foul play, he said, adding the entire exercise would be completed in a week's time.
Indrani's lawyer also moved a local court seeking permission to meet her in the hospital and court sought a re-report on her health condition.
During the hearing, the CBI, which has taken over the investigation in the Sheena murder case, told the court the probe is at an initial stage and the gravity of the offence is very serious.
JJ hospital doctors have been provided prison records which showed that Indrani was allegedly taking anti-epilepsy medicines since September 11.
It is suspected that Indrani went into depression after learning about the demise of her mother in Guwahati on Tuesday.
Indrani was also prescribed anti-depressant and anti- anxiety pills from September 12 to 25 by a J J Hospital psychiatrist. The probe will seek to find out if she had gathered the pills beyond the prescribed numbers, if so, how did she manage to do so.
Meanwhile, advocate of Indrani Mukerjeay moved a local Court seeking permission to meet her in the hospital. Her lawyer Gunjan Mangala moved an application before the court, saying she was not allowed to meet her client when she went to the hospital earlier in the day.
Acting on the plea, Magistrate R V Adone sought a report from the hospital on her health condition and adjourned the hearing till next week.
During the hearing, the CBI told the court they have just taken over the case from Mumbai Police. The Central agency said their investigation is at an initial stage and the gravity of the offence is very serious.
The case has seen several twists and turns ever since the investigation began in mid-August following the arrest of Indrani, her former husband Sanjeev Khanna and driver Shyamvar Rai.
(With inputs from agencies)