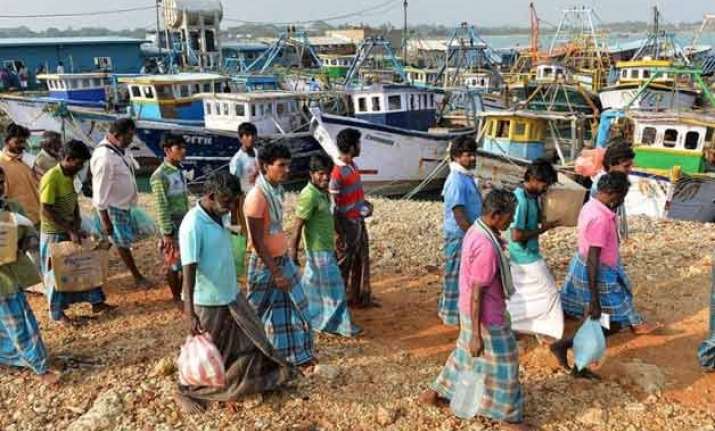 Rameswaram (TN):  Indian fishermen were attacked off Katchatheevu islet tonight allegedly by Sri Lankan naval personnel, who opened fire in the air, forcing them to return to shore, fisheries department officials said.
The naval personnel also pelted stones and bottles at them, they said.
Murugan, one of the fishermen who returned to shore, told officials that the naval personnel intercepted their boats off the islet and attacked them with bottles and fuel wood.
However as these were thrown from a distance, none of them suffered any injuries nor were their boats damaged, he said.
About 100 of the 251 boats which put out to sea returned to shore while the others started fishing off Dhanushkodi in Indian waters.