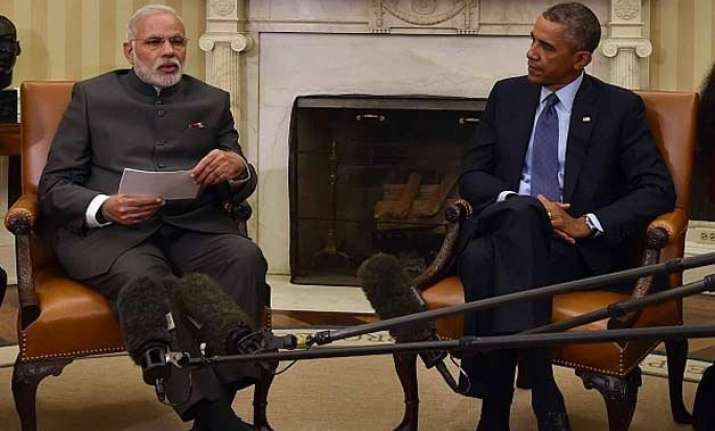 New Delhi: India and the US are on the verge of breaking their deadlock to operationalise the civil nuclear agreement, top government sources said. According a Times of India report, the American authorities will go by assurances provided by International Atomic Energy Agency (IAEA) over India's use of nuclear material and its non-proliferation commitments.
The third contact group meeting in London last week faced another road block before reaching a successful closure. A specific demand by the US side to seek 'flag rights in perpetuity' for any material or equipment used in US-built reactor has again put the deal on standstill.
There was cautious optimism on the Indian side that Obama was going to use his executive powers to temper America insistence on acquiring tracking rights perpetually over nuclear material.
The US officials last week insisted on rights to monitor the use of any material or equipment in an American reactor even if it is sourced from a third country.
On the other contentious issue of liability, sources indicated progress had been made with the US showing interest in India's offer.
As Obama arrives in New Delhi on Sunday on a three-day state visit, there is enthusiasm that the visit will yield tangible breakthroughs for both sides.
The Indian liability law holds the suppliers directly liable in case of a nuclear accident while countries like France and the US have asked India to follow global norms under which the primary liability is with the operator.
Since all the nuclear power plants in the country are run by the government-owned Nuclear Power Corporation of India Ltd, following international norms will mean the government would have to pay the damages in case of an accident.
Another contentious clause in the liability law was unlimited liability for which international companies will find it difficult to get insurers.
The unfinished business of the nuclear deal has been a source of frustration on both the sides. During the September meeting in Washington, Prime Minister Narendra Modi and Obama had set up a contact group to iron out the outstanding problems.