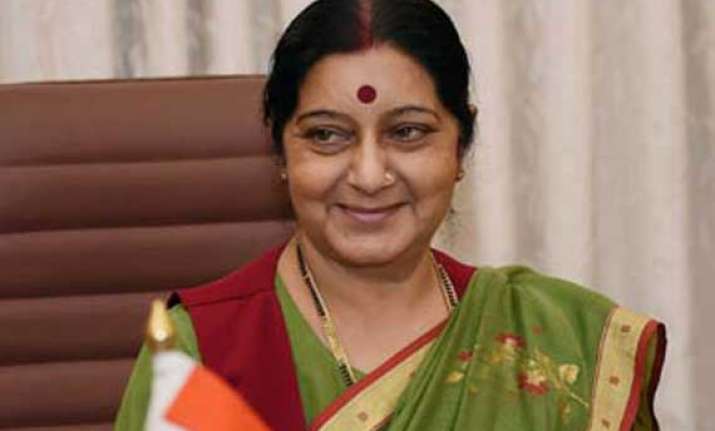 New Delhi: India and Singapore, country's largest trade and investment partner in the ASEAN, today discussed key issues including trade and investment ties and also explored ways to build on Prime Minister Narendra Modi's theme of "smart cities".
External Affairs Minister Sushma Swaraj held talks with her counterpart from Singapore K Shanmugam during which they also discussed riots in 'Little India' district where some 400 migrant workers including Indians went on the rampage after a construction worker was knocked down and killed by a bus last December.
"The focus of the discussions was largely economic. Perhaps many of you are aware that Singapore is the source of the largest FDI flow into India last year. It is also the destination of the largest flows of foreign investment from India last year.
"So in terms of our economic relationship, it is a very robust relationship. In terms of our trade ties, Singapore and India have the largest trading relationship between India and any ASEAN country," the spokesman for the Indian External Affairs Ministry said.
However, he said there was no discussion on General Anti Avoidance Rule (GAAR) on taxation. It was proposed by the previous government but was suspended after a controversy that it will adversely impact the international investments here.
Singapore is India's largest trade and investment partner in the ASEAN, accounting for a third of our overall trade with ASEAN. Economic and commercial ties have expanded significantly, particularly after the conclusion of the Comprehensive Economic Cooperation Agreement in 2005.
As per official data, bilateral trade has grown from USD 8.8 billion in 2005-06 to USD 21.3 billion in 2012-13.
The Spokesperson said the two minister also discussed "events in Little India and view were exchanged" on the matter but did not elaborate much.