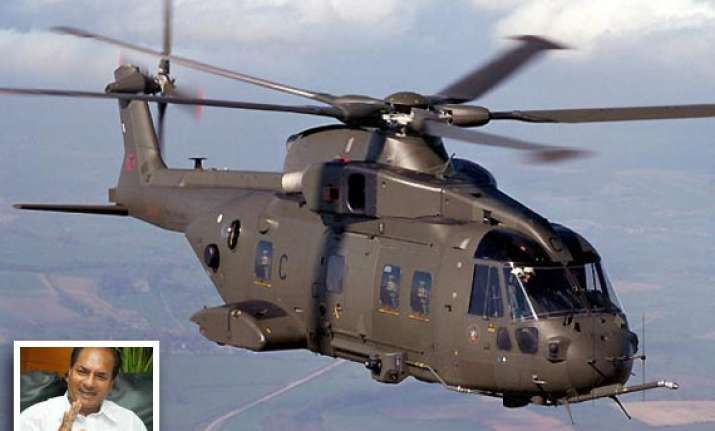 New Delhi, Nov 10: India has sought details from Britain in connection with corruption allegations in a $800-million deal with AgustaWestland for 12 VVIP helicopters.
Defence Minister A.K. Antony said Saturday that the government was making "serious and sincere" efforts to find out the truth in the corruption allegations levelled in the media, adding that "strong action" would be taken in case foul play is detected in the procurement process.
"The contract is with a particular company based in the UK. We have also requested MEA (the ministry of external affairs) to take up the case with UK. We are making all efforts to find the truth in media reports," the defence minister told reporters on the sidelines of an IDSA awards ceremony.
Antony said the government has written to the Italian government to get details on whether any middlemen are involved as "this is not permitted in our laws".
"If there is any iota of truth in media reports, if there is any foul play or mischief we will take strong action," Antony said.
The allegations surfaced when media reports said that two people have been arrested in Switzerland for allegedly paying kickbacks to secure the deal for 12 AW-101 helicopters signed in 2010.
Asked if a CBI probe would be ordered, Antony said they were waiting to get the facts and details from Britain and Italy and "then we can see what can be done".
The external affairs ministry called the Italian envoy in New Delhi earlier this month to demand a response to the allegations.
India's ambassador to Italy also took up the issue with Italian authorities Oct 29.
AgustaWestland is a subsidiary of the Italian defence major Finmeccanica.