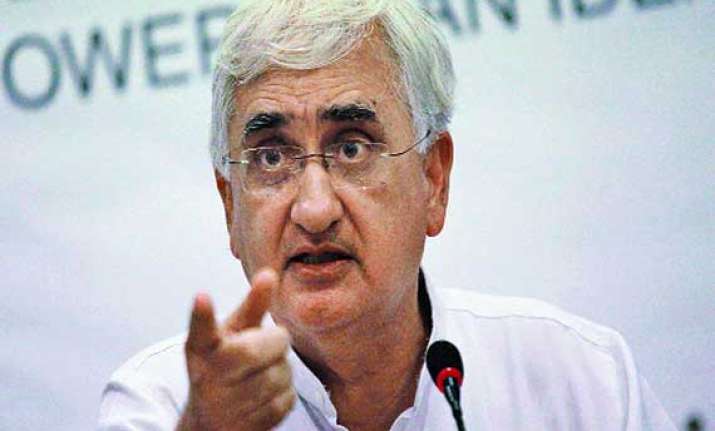 New Delhi : India yesterday sought deeper engagement with the 10-nation ASEAN on maritime security to deal with challenges of terrorism and piracy, saying such partnership would help maintain peace and stability in the region.
In his address at 'Delhi Dialogue VI'—the sixth edition of the annual ASEAN-India dialogue, External Affairs Minister Salman Khurshid said there should be enhanced cooperation between the two sides in combating transnational crimes.  Without elaborating, he said it was pertinent now more than ever to reinforce existing international law on maritime security and stressing on the need to work on an "open architecture" on security issues.
"With power equations being re-drawn, the ASEAN India relationship provides an egalitarian balance for maintenance of peace and stability. An inclusive, open architecture is our common objective," he said.
A number of ASEAN countries including Vietnam and the Philippines have disputes with China over the South China Sea.  Khurshid said India's naval footprint was essentially that of a net security provider even as it is set to expand. He also favoured ASEAN's view for greater collaboration with India on "political-security issues".
Seeking better connectivity between India and ASEAN nations, he said as part of its maritime agenda, the government was allowing 100 per cent FDI under the automatic route for construction and maintenance of ports.  "We are giving tax holidays, encouraging private sector participation in ports and incentivising ship building.
The maritime transport sector in India is seeing a rewrite of its story. We would welcome similar enabling policies and measures for Indian industry willing to invest in ASEAN ambitions," he said.
Observing that Asia-Pacific region has emerged as a relatively stable engine of growth, he said strategic partnership between the two sides should be driven by the Vision Statement adopted at the Commemorative Summit in 2012.  ASEAN-India now have 26 regular dialogue mechanisms across various sectors.
To increase economic engagement, Khurshid said there was a need to ease visa rules.
"We have visas on arrival arrangements with seven of the ten ASEAN countries. I ask you, is it not time to look at long term visas in the near term as a means to ensure that our human resource capacities are not shackled by procedural requirements," he asked.