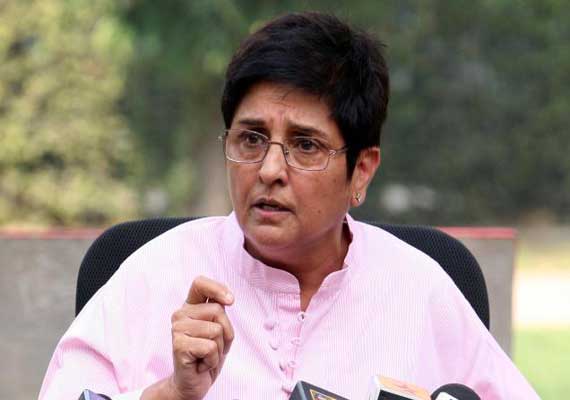 Kolkata, Jul 31: India leads the world in prison reforms even though the jails here are not as secure as those in the West, former IPS officer Kiran Bedi has said.
"India is ahead in prison reforms. I am making a confirmed statement as I visited more than 40 prisons around the world.
The reforms which we have been able to do are not seen elsewhere," Bedi told reporters here.
In town to promote upcoming Hindi film 'Calapor' which is based on prison reforms, Bedi said jails in the western countries are very secure as they follow the rulebook strictly.
"Jail breaks are therefore impossible there. But in India that is not the case. I think it has got something to do with our culture which believes in reforming criminals and not just punishing them.
They (the West) believe in punishment but we believe in reforms," said the first woman IPS officer of the country, who was awarded the prestigious Magsaysay Award for humanely administering Tihar jail.
Comparing jails in India with other countries, she pointed out that here we have rightly replaced the word prison with correctional home.
Prison reforms work on a PPP model where prison official, politician and people represented by the civil society group come together, she said.
"I have seen that NGOs are always ready to come. Prison officials must welcome them along with the politician," Bedi said.
Recalling her stint as the Inspector General of Prisons in Delhi's Tihar Jail during 1993-1995, the retired officer said she had an amazing experience.
"It is regarded as punishment posting but I think for me it was a god send opportunity because I went where my heart was," she said.
Describing prison as a township, she said it becomes a violent city without reforms. Releasing this Friday, 'Calapor' stars Bengali actress Rituparna Sengupta and actor Priyanshu Chatterjee.
Showing how jail reforms can change the society, the thriller is set in the backdrop of a jail.
Bedi, who runs educational programmes for prisoners in Tihar and Haryana jails under the banner of her NGO India Vision Foundation, said she is promoting the film for a good cause.