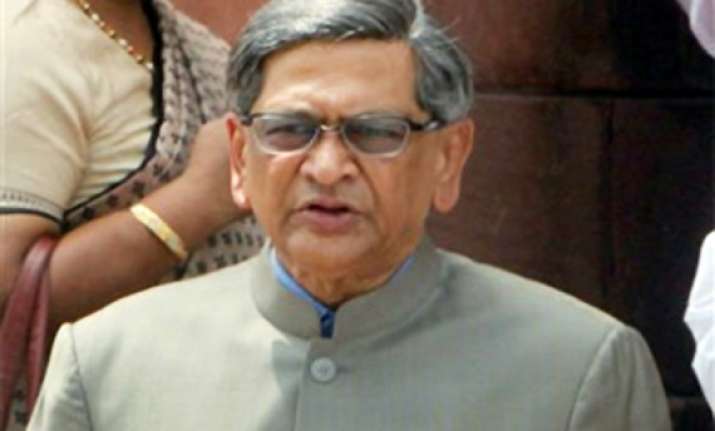 New Delhi, Jun 20: India is very closely following the events in Pakistan, which is witnessing political upheaval following the disqualification of Prime Minister Yousuf Raza Gilani, External Affairs Minister S M Krishna said here today, hoping these developments should not impact on Indo-Pak ties. 
"We are very closely following the events in Pakistan. We would like the political impasse to be settled," he said after his arrival here from a three-nation visit.  He said "whatever happens in Pakistan, I think it should not impact our bilateral relations."
The Pakistan Supreme Court had yesterday ruled that Gilani stood disqualified since his conviction for contempt and asked President Asif Ali Zardari to appoint a new premier.  
A three-judge bench headed by Chief Justice Iftikhar Chaudhry issued the verdict in response to several petitions that had challenged National Assembly Speaker Fehmida Mirza's decision not to disqualify Gilani following his conviction nearly two months ago.
Following this development, ruling Pakistan People's Party (PPP) has nominated senior leader Makhdoom Shahabuddin for the post of premier, according to Pakistan media reports.