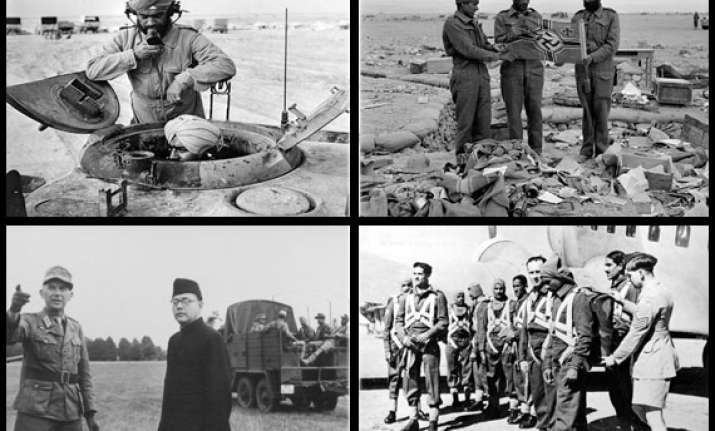 New Delhi, Nov 2: Excerpts from "India And The War", official history of the Indian Armed Forces in World War II, brought out by the History Division, Ministry of Defence. Re-published this week by Pentagon Press.
The strength of the Indian Army before World War II (1939-45) was disproportionate to its size and situation and had been reduced considerably (after) World War I. Finance, imperial policy and political opinion in the country restricted its numbers.
Nationalist opinion in India was opposed to greater expenditure on defence till a responsible government was formed. The Indian Army was looked upon, with some justification, as almost an army of occupation in India and as an instrument of British imperialism.
Moreover, the Indian forces were based on a system of voluntary recruitment which was affected by the political atmosphere. As a result, recruitment in the early years was confined to certain small areas and communities.
With the declaration of India's belligerency, expansion of the Indian Army commenced. In the first two years, it did not reach great heights. In the last six months of 1940, no less than 35 new infantry battalions were raised.
By the end of 1941, ten infantry divisions and one armoured division had been raised, bringing the Indian Army to a total strength of almost 900,000. By the end of 1942, it had reached 1,546,468 men serving in India and overseas.
Apart from fighting formations, a large number of non-divisional and line of communication units, field artillery, anti-tank and anti-aircraft regiments, engineer, signal, medical, ordnance and supply and transport units were formed.