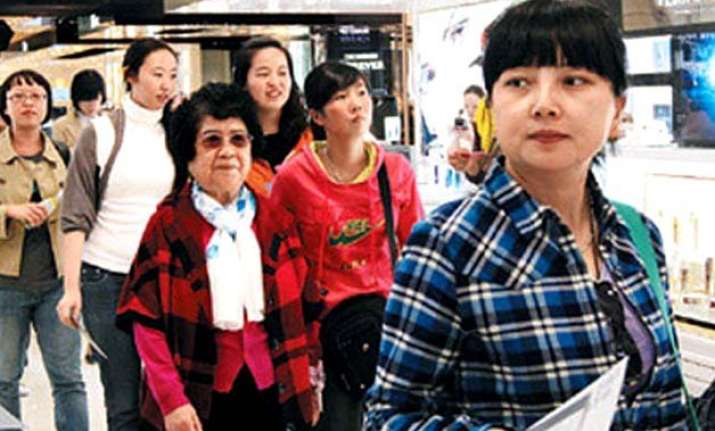 New Delhi: Overturning decades of mistrust with China, India may soon join the same queue as passport holders from Singapore, Brunei and Japan when they land in Beijing or Shanghai.
Citizens of these countries are currently eligible for visas on arrival in China and India may become the next.
Diplomatic sources are hopeful that if China is included in the first phase of this move in the next two months, a reciprocal gesture from the neighbouring nation could follow suit in time for Narendra Modi's trip.
The pact was to be concluded during Premier Li Keqiang's visit to India in May 2013 and later during then Prime Minister Manmohan Singh's trip to Beijing in October that year but an accord remained elusive.
India's security establishment, however, is not too enthusiastic about a liberal visa regime for Chinese nationals with some agencies raising concerns about espionage.
Apart from wanting the Chinese to reciprocate on VoA (Visa on Arrival), India will also be looking for a scrapping of stapled visas for residents of Arunachal Pradesh, sources said. Such stapled visas won't be allowed under the VoA facility.
Finance Minister Arun Jaitely announced in his February 28 Budget speech that India is widening the number of countries on The VoA list to 150 from 43 in phases.
As published by ET, Chinese government sources recalled that a memorandum of understanding (MoU) on Visa liberalisation that was on the cards during President Xi Jinpings's trip last September had been deferred and they are waiting to see if this can be finalised during Modi's visit.