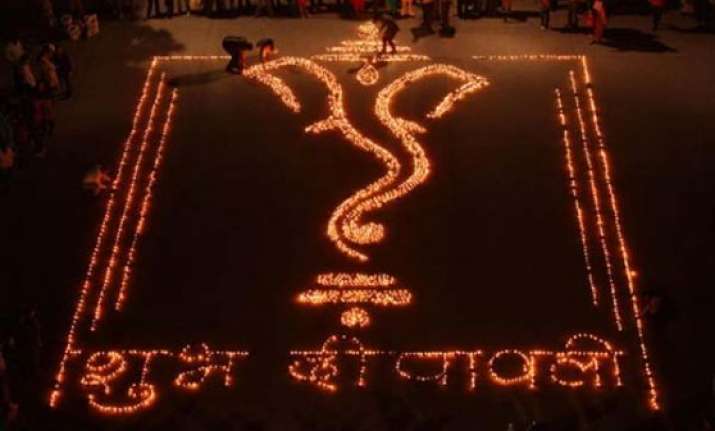 New Delhi: The festival of lights, Diwali -- which marks the victory of good over evil, knowledge over ignorance and light over darkness -- will be celebrated across the nation today.
Considered as one of the biggest festival of Hindus, Diwali is celebrated with great enthusiasm and happiness in each part of the country.
The festival also marks the return of Lord Rama to his capital city Ayodhya after 14 years in exile.
People celebrate Diwali by lighting earthen lamps, eating sweets, exchanging gifts and setting off fireworks. It is a traditional religious occasion celebrated with great fervour, spirit and joy. The strings of lights mark the celebrations and create unending celebratory mood among the people.
On this auspicious day, people also perform Laxmi Puja in the evening and seek divine blessings of 'goddess of wealth'.
Indian stock exchanges have a special hour of trading on this day when it is deemed auspicious to do deals.
Diwali is a five day festival in many parts of the country. It is celebrated at the end of the Hindu lunar month of Ashvin and the start of the month of Kartika.
Diwali is an official holiday in India.