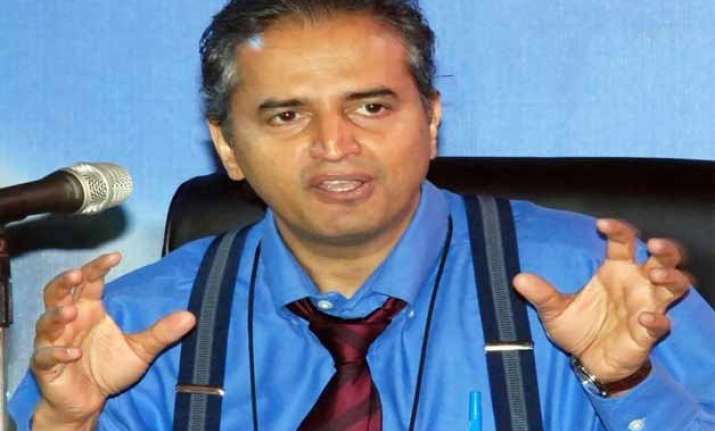 Jamshedpur: India has the potential to become world leader in healthcare by utilising its IT services which are at par with the US and European nations, eminent cardiac surgeon Devi Shetty said today.
Use of IT services would make delivery in healthcare services of better quality and cost effective, the Founder and Chairman of Narayana Health said and lamented that though the country had world class IT professionals the technology was not being properly utilised.
Shetty, who was here to take part in a conference of Cardiology Society of India, cautioned that maternal and infant mortality rates needed to be checked urgently.
One pregnant woman dies every ten minutes while three lakhs infants die the day they are born, the Padma awardee said and demanded that urged the government to set up 500 medical colleges in the next five years to produce adequate number of doctors by 2025.
These colleges have to be built by the government as it would provide opportunities to students from poor backgrounds to become doctors, he said.
Shetty rued that the country was facing 'immense shortage' of doctors including gynaecologists and paediatricians.
"We have only 30,000 gynaecologists in the country, which needs two lakhs of them and more paediatricians," he said. On increasing cardiac problems, he said Indians were genetically three times more vulnerable to heart diseases and also attributed the incidences to smoking habits, lack of health consciousness and diabetes.
"In fact, India is the world capital of diabetes as we did not take it seriously to keep it under control," he said.
Earlier, speaking at the conference which was organized by Brahmananda Narayana Multi-speciality Hospital in association with Jharkhand Chapter of Cardiology Society of India, Shetty said health care is one of the biggest drivers to boost a country's economy, especially in a developing country like India.
However, the country's health sector faced some of the biggest challenges such as uneven distribution of quality hospitals, lack of medical experts leading to a huge disparity in doctor-patient ratio and accessibility to affordable healthcare among others.
Over two million patients with heart problems in the country require surgeries every year but all hospitals put together can conduct only 1.25 million. "Our healthcare system was at a huge risk if the current scenario continues,"