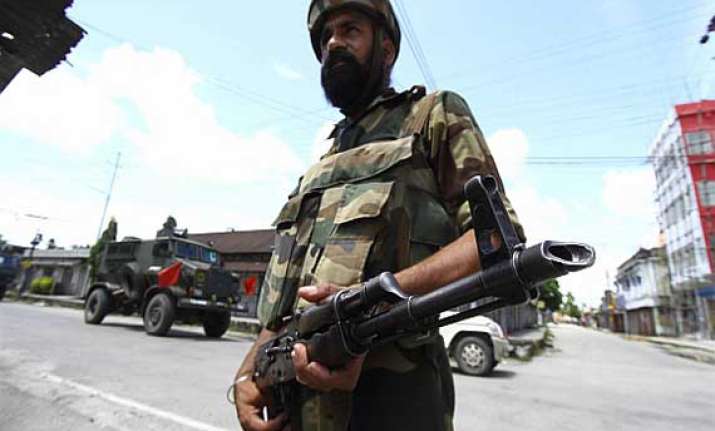 Tezpur (Assam): Indefinite curfew was clamped on Monday in an area near the national highway in Bihguri in Sonitpur district following a clash between a cultural troupe and some youth.
Police lathicharged and fired teargas shells to control the mobs that destroyed many dwelling units of one particular community and set ablaze the house of the prime accused who, along with others, had fought with a Bihu team on their way to Tezpur for performance.
Sonitpur Deputy Commissioner Lalit Gogoi said curfew has been imposed in the areas near National Highway 15 in Bihaguri from noon today for an indefinite period.
The SP of the district Sanjukta Parasar said 'the situation is under control now. Police had to fire tear gas shells and lathicharge to disperse the mob.'
According to police officers, a Bihu party of Pasnoi area was on its way towards Tezpur for performing there last night.
When they halted at Bihaguri market for some time, the team got involved in a quarrel with a group of youth of the area, resulting in serious injuries to some members.
This morning, protesting against the incident and alleged bias of the police in apprehending the culprits involved, locals vandalised many houses of those accused people.
The mob also set ablaze the house of one person. Three persons allegedly involved in burning the house have been arrested, police source said adding some people have been picked up for questioning for their involvement in the fight with the cultural team but the main culprit is yet to be arrested.