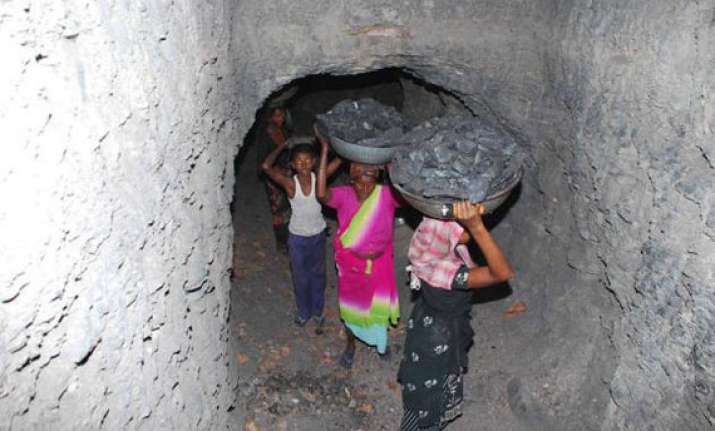 Asansol (WB): Several persons were trapped when an abandoned mine caved in at Jamuria in Asansol-Raniganj coal belt in Burdwan district.
Villagers claimed six persons were trapped underneath as chunks of earth fell on them at Pariharpur locality last afternoon.
West Bengal Agriculture Minister Malay Ghatak said he had talked to those trapped underneath and two disaster management teams of ECL and state government each were at work to rescue them.
Ghatak, who was camping at the site now, said "From villagers accounts and from my conversations with those trapped, few people are trapped inside, but they are all fine." 
The teams have already dug up 30 ft parallel to the abandoned mine. Oxygen masks have been sent for the trapped ones, Ghatak said.
The coal-rich area is dotted with illegal mines as a section of locals regularly extract the mineral for selling in open market.
The administration, in coordination with Eastern Coalfields Ltd (EC), sometimes undertake drive.