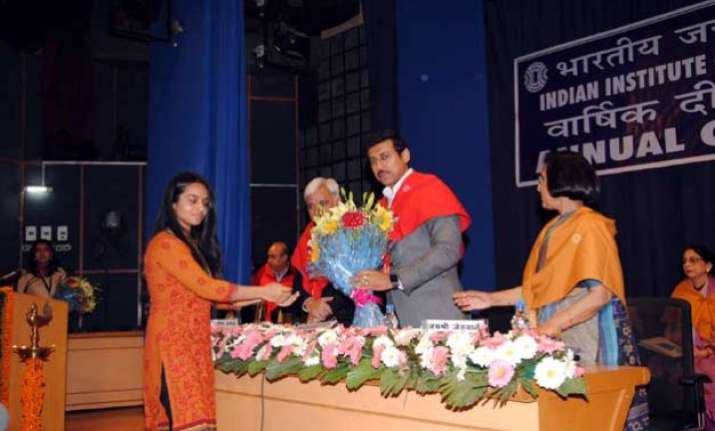 New Delhi: IIMC(Indian Institute of Mass Communication) will soon introduce degrees in all the courses and do away with the diplomas.
Colonel Rajyavardhan Rathore, Minister of State for Information & Broadcasting, made this announcement while delivering the convocation address at IIMC today.
Rathore also said that some new courses too would be started and the syllabi would have new input.
Underlining the importance of freedom of press, Rathore said, "Media is supposed to question as a part of strengthening the democratic process. Freedom of the Press is absolute here and nobody can change that."
Rathore, however, also struck a note of caution and said, "In the defence forces one is taught situation analysis. Media is also supposed to do it but often it turns out to be "situated analysis – you decide even before doing a story what your analysis would. That goes against the grain."
He called upon the Indian media to come out of its clichéd functioning and not join a "battle" among the different TV channels to telecast the grimmest scenarios that spread the panic.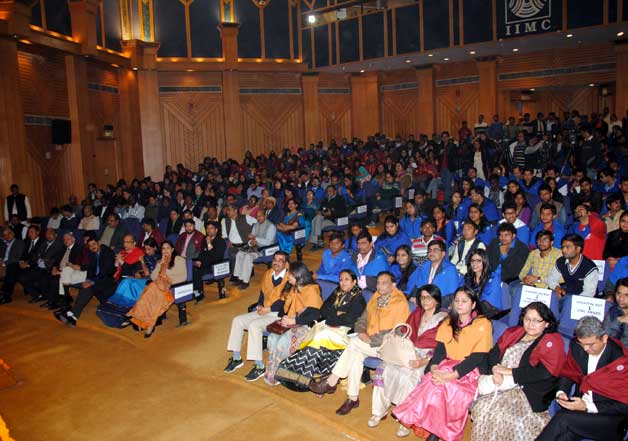 "The curse of 21st century is terrorism. Terrorists want maximum publicity with the least strikes. He knows who does that.  France had many terrorist attacks on its roads recently. Many people were killed. Its media never showed a bullet, a grim face, a weeping mother or a crying child. The media there did not spread the panic," Rathore pointed out.
Sunil Arora, Chairman, IIMC and secretary of I&B, said that media should be sceptical.
"Without questioning democratic polity could not move ahead. The institutes like IIMC should strive for continuous improvement," he said.
Arora also conferred Diplomas to 364 students of  English Journalism, Hindi Journalism, Radio & Television Journalism, Advertising & Public Relations and Oriya Journalism.