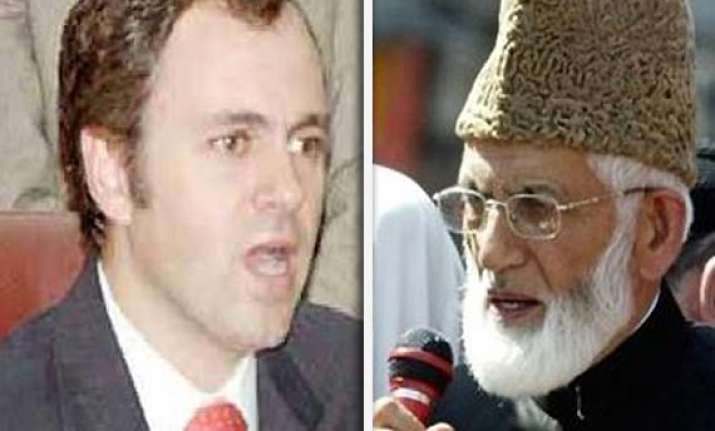 Srinagar: Jammu and Kashmir Chief Minister Omar Abdullah Saturday told hardline separatist leader Syed Ali Shah Geelani to identity the emissaries he claimed approached him on behalf of BJP prime ministerial candidate Narendra Modi.
Geelani had told media persons Friday in summer capital Srinagar that two Kashmiri Pandits had called on him in Delhi, asking him to engage in a dialogue with Modi.
Geelani also claimed the two people had said they had approached him as Modi's emissaries.
The BJP has said that no one from the party approached the hardline Kashmiri separatist leader.
Amid claims and counter claims, Abdullah tweeted: "So who is lying SAS Geelani or the NaMo campaign? Easy way to find out - let SASG identify the emissaries who met him on behalf of NaMo."
Geelani had also said some separatist leaders of Kashmir were already in touch with Modi's emissaries.
The moderate Hurriyat group headed by Mirwaiz Umer Farooq is expected to issue a statement here Saturday to clarify his stand on Geelani's statement.