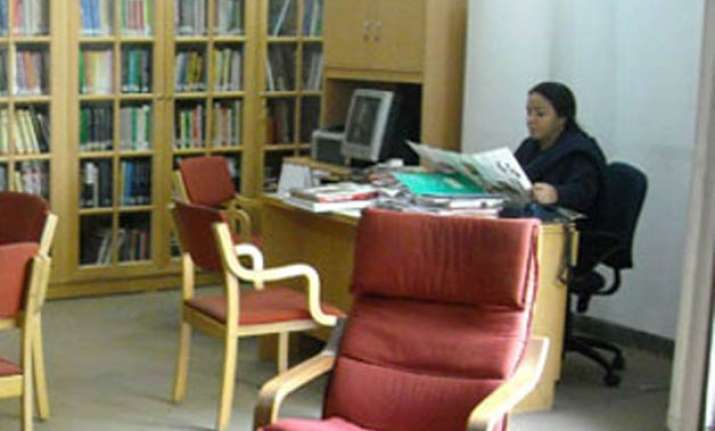 Hyderabad: The International Council on Monuments and Sites (ICOMOS) India has set up a working group to formulate a strategy document for the H K Sherwani Centre for Deccan Studies to establish a documentation centre and conservation studio for heritage management.
During the annual general body meeting of ICOMOS held at Maulana Azad National Urdu University (MANUU) yesterday it was decided that the working group would work under the chairmanship of Prof Arun Menon, Department of Civil Engineering, IIT Madras.
The general body felt that the Centre for Deccan Studies (CDS) could become a nodal point for the South zone in initiating, conducting, preserving and promoting works of documentation and research in the fields of history, architecture, archaeology, tourism and conservation.
This would include establishment of archives, library, museum and a laboratory for scientific investigation, according to a MANUU statement.
Based on the strategy paper, ICOMOS and the CDS would organise a three-day workshop on enhancing scientific perspectives within heritage conservation education in June.
The workshop would focus on identifying short-term courses/certificate programmes in architectural conservation training (technical and vocational), propose changes in the syllabus and identify the target groups, among others.
The 27 professionals from a variety of fields such as history, architecture, conservation, technology and engineering who attended the meeting stressed on capacity building and skill development for both students and professionals.
They lamented that there is hardly any trained expertise available that can use the state-of-the-art laboratories in this field. The meeting also deliberated on a roadmap for collaboration between MANUU and ICOMOS, as part of which the university would be offered institutional membership whereby the students can access the latest conservation practises and activities of ICOMOS nationally and internationally.
Students can also correlate their class-room knowledge through material exposure at the proposed Conservation Studio.
The collaboration would also result in the H K Sherwani Centre for Deccan Studies becoming the nodal agency in exchange of technical expertise, training of professionals, skill development and capacity building for the States of Maharashtra, Karnataka, Telangana, Andhra Pradesh and Goa.
ICOMOS India prepares approach documents for preservation, conservation and restoration of heritage sites. Rohit Jigyasu, President, ICOMOS India, declared that India has won the bid for hosting the General Assembly of ICOMOS International in 2017 with the theme "heritage and democracy.