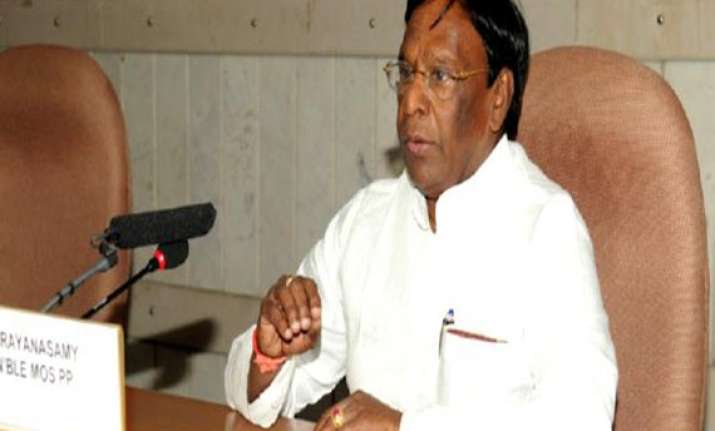 New Delhi, Aug 4: Minister of state in the PMO and personnel V. Narayanasamy today said the Centre has sent its final reminder to Uttar Pradesh government in the matter relating to suspension of IAS officer Durga Shakti Nagpal, and a final decision will be taken tomorrow.
So far, the UP government has not sent any reply to the Centre on this issue.
Narayanasamy told India TV that the Ministry of Personnel will soon make changes in rules relating to Central officers sent to state cadres.
On Samajwadi Party's demand to adopt a similar posture in the matter relating to Haryana IAS officer Ashok Khemka, the minister said, both matters should not be compared, and there should be no politics on such issues.
Narayanasamy said, the transfer of SP Jaisalmer in Rajasthan relates to the Home Ministry.