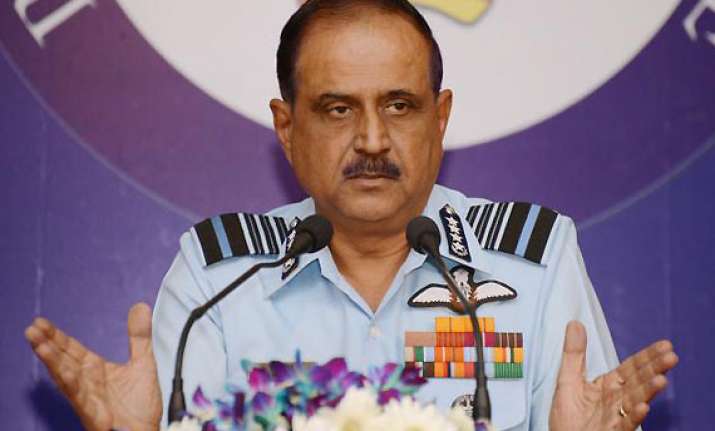 Hindon (Ghaziabad):  Conscious of threats posed by Pakistan-based terrorists to its bases, IAF chief NAK Browne today said the Air Force has taken all "necessary" steps to protect its assets and stations. 
"It is a very valid concern. These kinds of things have happened in our neighbourhood (Pakistan) and in last two years, there have been three such incidents there. We are very conscious of those things and all necessary steps have taken to protect our assets.
"We are extremely vigilant," Browne told reporters at the air base here after the 81st IAF Day parade.  Addressing the parade, he said the assets provided to the force were "expensive and scarce".
"The safety and security of these is our prime responsibility. While ensuring their physical security, there is also an increasing need to ensure security of our communication and information networks," he said.  
On the operation against terrorists backed by suspected Pakistani special forces in Keran sector of Jammu and Kashmir, the IAf chief said, "It is a tactical operation. They (the Army) have already killed seven (terrorists).
"Because of the terrain and the situation there we do not want to expose our boys. The good part is that we have not lost any our boys," Browne said.
The Army, he said, is very capable of handling such situations.
Asked about the role of Mi-17V5 choppers in anti-naxal operations, the IAF chief said they would help the security forces to carry out day and night operations.  
"The Mi-17V5 gives us a lot of additional capabilities.  Nobody should get a feeling that if it is dark and night, no body can reach them," he said.