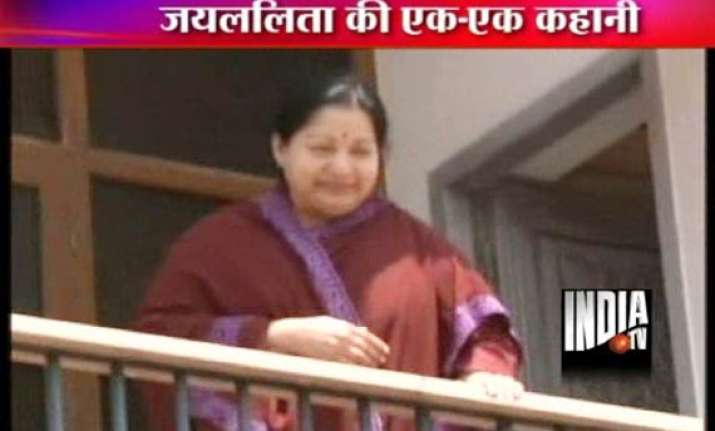 Chennai, May 14: AIADMK supremo J Jayalalithaa had told India TV talk show host Rajat Sharma's Aap Ki Adalat, way back in January 1999, that she had wanted to be a lawyer and not a politician.
 
Describing her background, Jayalalitha told the longest-running talk show on Indian television: "I was two years old, when my father died. My mother had to face quite a struggle to educate me and my brother. I never wanted to work in films nor enter politics. I wanted to be a lawyer. But I had to abandon that dream.
 
" Since my childhood, I never dreamt of becoming popular or acquiring wealth, because I was, by nature, a very private person, an inward-looking person."
 
Jayalalitha admits she is a great believer in fate. "It was fate which brought me to films and then politics. "
 
"Some people say I am a great fighter, a 'veerangana'(female fighter). But to tell you the truth, I am, at heart, a very kind and soft-hearted woman. It's life which put me in critical situations, where I am surrounded by opponents, all attacking me with different kind of weapons", said Jayalalithaa.
 
Asked why she doesn't leave politics, if she is unwilling to be in politics, Jayalalithaa gave this reply: " Why don't you ask my party workers to tell me to leave politics. If they tell me, I will definitely leave politics".
 
Jayalalithaa had then said that the Rs 58 crore assets, 400 pairs of gold bangles, 5 kg silver ornaments,  more than 10,000 sarees and 250 pairs of slippers that were claimed to have been found at her residence were "exaggerated".  I was so much angry, that I decided never to wear ornaments, said  the AIADMK leader.