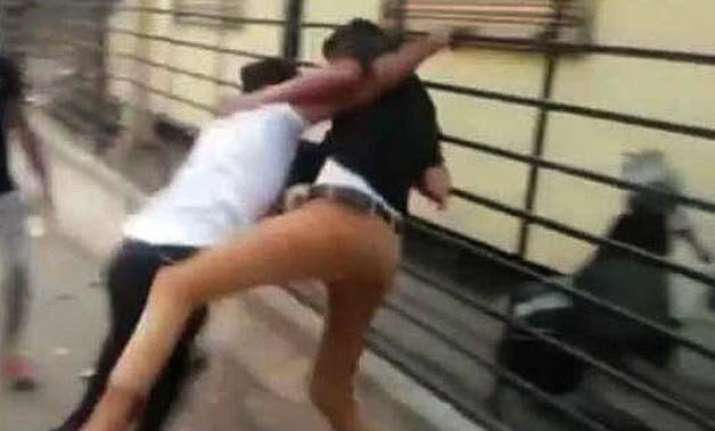 Hyderabad:  In a shocking incident, a student was allegedly killed during a WWE-style fight by a group of teenagers who tried to project it as a road accident.
Police have arrested seven boys, all minors, and decided to exhume the body of Mohammed Nabeel for autopsy.
The incident occurred in Panjesha in the old city of Hyderabad early on May 3 but came to light on Sunday after the family of the victim lodged a complaint with the police.
A boy who witnessed the fight and filmed it on his mobile phone revealed to the police how Nabeel, a 12th standard student, collapsed during the fight. The shocking visuals were beamed on television channels.
After Nabeel collapsed, the boys took him on their motorbike to the hospital but he died on the way. The group informed the family that Nabeel fell from his bike due to fits.
Deputy Commissioner of Police V. Satyanarayana said a case of death under suspicious circumstances was registered but it may be converted to murder case after the autopsy.
He said the way the boys concealed the cause of death was a serious matter and the police would probe the incident from all angles. He declined to reveal the names of the accused as all of them are minors.
A group of about 15 youngsters was reportedly present when Nabeel and another boy punched each other. The group had organised the WWE-like fight and had even placed bets on who would win.
The parents of Nabeel have demanded stringent punishment to those involved in the killing of their son.
Parliament last week passed a bill to amend the law to try juveniles charged with heinous crimes like adults.