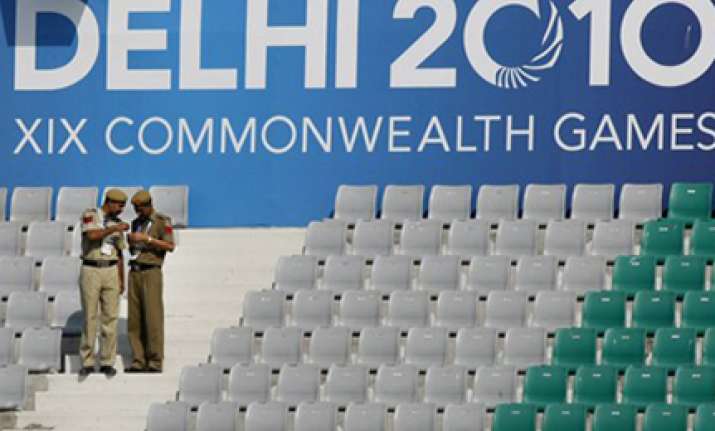 New Delhi, Oct 17 : Organisers of the just-concluded Commonwealth Games may boast of holding a world-class sporting extravaganza, but the disabled and activists working in this area have said that the event was far from being friendly towards their participation.
Even though the Organising Committee had set aside 0.5 per cent of the overall tickets for the differently-abled, officials admit that hardly any ticket was sold in this category during the 12-day sports fest.
"The games was not at all barrier free. The website of the Delhi CWG 2010 had only half a page of information on facilities provided for disabled spectators visiting the various venues, whereas the website for the Melbourne Games, held four years ago, had pages and pages of precise information," lamented Javed Abidi, a leading activist working for the physically challenged.
Unable to get any information from the website or call centres set up by the Organising Committee, he initially wrote a letter to its chairman Suresh Kalmadi urging him to have better facilities for disabled persons visiting the stadia.
"However, he did not reply to my letter and I decided to boycott the opening ceremony and returned my invitation as a mark of protest," said Abidi, who heads the National Centre for Promotion of Employment for Disabled People.
Wheelchair-bound people who were keen to watch events of both regular and differently-abled athletes were also dismayed that the organisers of the biggest sporting event India hosted in over two decades had set up only one counter for them to buy tickets in the national capital.
"How and why should disabled people from across Delhi, NCR, Gurgaon go all the way to Tolstoy marg, make their way up to the first floor to buy tickets," asked Arun Sodhi, a wheelchair-bound former athlete who promotes disabled athletes.
Despite several attempts by PTI, Secretary General of the OC Lalit Bhanot did not respond to calls for a comment on the arrangements made for disabled spectators at the stadia.A senior official of the OC who did not wish to be named said the ticket sales for disabled spectators were next to none.
Apart from the physical disadvantage of reaching the first floor of the ticket counter, they had to produce a certificate of disability and also purchase a ticket for the person assisting them.
Shivani Gupta, director of AccessAbility, an organisation working in the field of disabilities, criticised the Games' organisers for not making the event barrier free and said even though she had given some suggestions much ahead of the event, her recommendations were not considered.
"Lisa Lavigne, director, para-sports asked me for some suggestions and I gave them, but nothing materialised and I have heard accounts of the zest of disabled spectators being fizzled out after they reached the venues, found no information and encountered ill-prepared volunteers," she said.
After failing to purchase a ticket as there were sold-out signages at all 'regular' ticket counters towards the end of the Games, Sodhi managed to get a complimentary pass through Deepa Malik, a disabled athlete who participated in the short put event.PTI