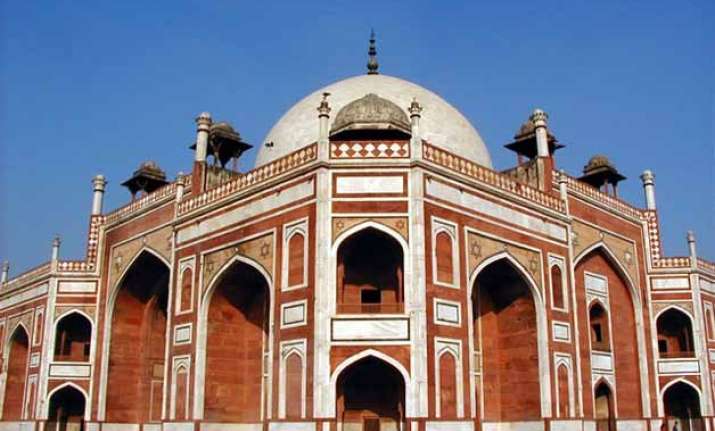 New Delhi:  Humayun's Tomb museum will serve as a "bridge" between the past and the present and valuable conservation lessons learnt here will make the heritage site a "model for other monuments" around the world, Prince Karim Aga Khan has said.
Work began last evening on the construction of the country's first sunken museum at the iconic 16th century tomb here, one of the 25 'adarsh' (model) monuments recently designated by the Union Ministry of Culture.  
Inspired by the baolis (underground wells) of northern India, and set to be completed by 2017, it will showcase the heritage of the Nizamuddin Area over the last seven centuries.  "The museum will serve as a bridge between the past and the present.
It will link the modern city of Delhi to its heritage and will be a gateway to a truly extraordinary period in human history," the Aga Khan said at the foundation laying ceremony at the World Heritage Site last evening.  As part of urban renewal initiative, the Aga Khan Trust for Culture (AKTC) is building the museum on behalf of  the Archaeological Survey of India (ASI) with a funding of Rs 49 crore from the Ministry of Tourism.
It will be located at the entrance zone of the WorldHeritage Complex and would serve as a bridge between the three sites of Nizamuddin, Sunder Nursery and the 16th century tomb.  "As I have said during the opening of the restored tomb one-and-a -half years ago, we are working in a magnificent partnership, and it holds true for this museum project as well.... And, valuable conservation lessons learnt here will make this site a model for other monuments around the world," he said.
The Aga Khan, 78, today received the Padma Vibhushan, country's second highest civilian honour, from President Pranab Mukherjee.
The government yesterday also proposed to the AKTC to replicate the 'Humayun Tomb module' at other World Heritage Sites in the country, starting with Taj Mahal, but the AKTC said, "we take a decision on any project only after careful consideration".
"We are very humble in front of historic buildings, and I am not sure we will dare touch the Taj Mahal. But, perhaps if we could contribute in some way, we will," the Aga Khan said.  AKTC's Director General Luis Monreal said, "Taj Mahal is the most symbolic and emblematic of India as a country and we don't want to rush into something."  
 
"Yes, that we are in full agreement in principle (with the government's proposal)...But, we cannot rush into conclusions, it is such an important issue. Our approach is humility and prudence...no snap judgement," he told PTI on the sidelines of the function.