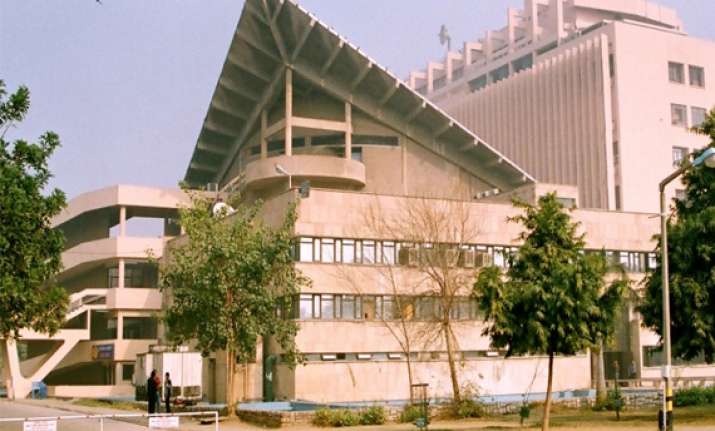 New Delhi, Jun 19:
Unfazed by the resistance from the IIT faculty as well as the alumni, government would soon write to the joint admission board of the IITs to prepare the modalities for conducting the proposed common entrance test for admission to engineering programmes under the new format.
Sources said HRD Ministry would be asking the joint admission boards to finalise modalities of the advance exam, one of the component of the two-tier test which would be implemented from 2013 onwards.
The development comes as Council of Boards of School Education is also expected to meet later this month to discuss issues related to coordination among different boards on matters such as holding the plus-two board examinations on time and time-bound declaration of results.
The new system of entrance test would take the board results into consideration for preparing the merit list.
IIT Faculty and the alumni have been opposing the move tooth and nail, demanding that the new system should not be implemented before 2014.
They contend that the proposed common entrance test would undermine the autonomy enjoyed by the IITs and dilute the IIT brand.
Indications are that IIT Delhi senate, which is expected to meet on June 21, would also follow on the lines of IIT Kanpur. The latter has decided to hold its own entrance test following its rejection of the new system.
The faculty federation has already met Prime Minister Manmohan Singh voicing their opposition to the test, stating that they have been assured by him that autonomy of IITs will be maintained.
The faculty federation insists that implementing the new system from 2013 will put a lot of pressure on students already in midst of preparing for the IIT-JEE next year.
The federation, which is of the view that the new format will increase stress of students instead of decreasing it, has said that students aspiring to join institutes other than the IITs need not sit for two test—main and advance—as proposed.
It said that only the main be used for all institutes except the IITs to select students. It said the advance test should be required only for the IITs.
"The IITs advance test should be subjective type, just for the candidates aspiring to join the IITs. This advance test will be held on a day different from the main test and will be administered to only shortlisted candidates from the main test (50,000-70,000) by IITs only," the federation said in a statement yesterday after meeting PMO officials.