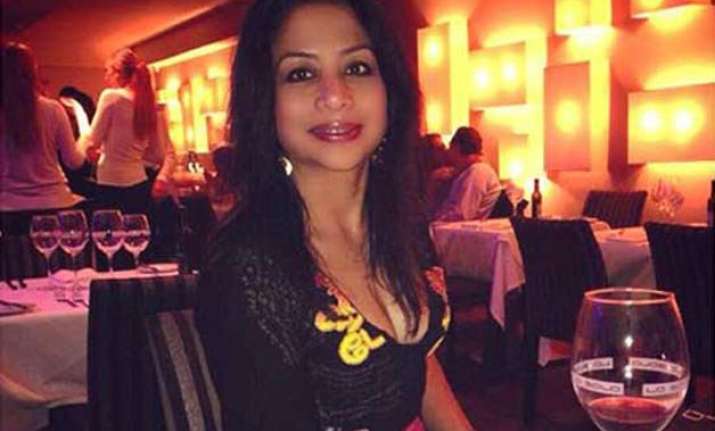 New Delhi: There is the private life of Indrani Mukerjea, prime accused in the death of her daughter Sheena Bora, that has emerged in some detail since her arrest. But there is a professional side as well where those who worked with her, or rather were in her employ, saw a side that was probably closer to the personality that seems to be emerging now after her daughter's alleged murder.
Indrani Mukerjea came across as highly ambitious to all those who knew her, but also insecure, almost paranoid and vicious in her professional life. A bimbo-ette, she met and married Peter Mukerjea in Mumbai at a time when he was at the top of his career, entrusted by media tycoon Rupert Murdoch to turn around Star Tv. From a little known Human Resources Consultant she soon emerged as a business partner when Peter Mukerjea left Star to start INX with News X as the current affairs channel. Dominating her indulgent husband, she established herself as being in charge, hiring and firing personnel, and holding regular meetings in the newsroom.
As one of those to receive the bitter end of the stick wielded largely by Indrani, Avirook Sen wrote in an article after leaving the organisation, every month there were two or three of these "Indrani" meetings in the newsroom. Those who attended these spoke of her rather un-intelligent remarks, her nastiness, and her complete intolerance for dissent.
This writer who was at that time in negotiations with Peter Mukerjea for a program on the new channel as a freelancer was at one point asked to meet "Indrani, as she is in charge" to work out the details. The meeting was, of course, at the Chambers of a luxury hotel in Delhi. Indrani arrived, dressed from top to toe in branded attire, with shopping bags that she had not sent up to the room. After the initial pleasantries and the professed interest in the proposal that both she and Peter seemed keen to start she suddenly launched into a vicious attack on a senior journalist who they had hired to run the show at INX. She was smart, very attractive, articulate and very much at home in her new life.
This was our first meeting and one was surprised to be given details some of which were at the time in the realm of rumours, but not really confirmed. A little uneasy at being suddenly placed in the role of a confidante, one saw Mrs Mukerjea transform into a woman, passionate and angry at being betrayed, the quintessential victim. It was a flood that did not stop. All about how she had hired this senior journalist, to bring in the news team, how they had relied on him, how they had given him full play and freedom to do it as he thought best. How he had delayed getting it together, to a point where the launch of the News Channel that was their flagship had to give way to the Entertainment channel, how he refused to give them a concrete answer, but they trusted him so they gave him the time he had asked for.
And now they were staggering under another 'betrayal'. On the pretext of getting a top anchor from another television channel into INX he had gone with her to France where they had spent a week or more at some luxurious place. And had returned to spend more time together at another luxury location in Rajasthan. And since bills come later, how she had started getting staggering bills from these two 'holidays' he had taken with the lady. And these were the proverbial last straw that had broken the INX back. As they had spent far more than expected because of the delay initially, and were now hit with these bills that they just could not cope with.
The narrative was interspersed with exclamations. in what was a rather personalised account of the senior journalist and his travails. She was furious with him, and shared it in some detail. Of course soon after both she and Peter pulled out of the venture, sold it, and exited for a while to England.
Those who worked for her in the finally aborted news channel don't have a kind word to say about her. Avirook Sen who went from being a member of the key to being sacked, wrote in Open magazine later about her rather strange behaviour at times. He wrote:
"At about 5.00 am the next morning, I got a text message from Indrani. It said that she couldn't sleep—because somebody pretending to be a friend had 'betrayed' her, and that she knew who it was. I wondered why such a message should come to me. And why at that hour.
I happened to be awake. Work started at 8 am in those days, and in Noida, an hour-and-a-half's drive from where I live. I replied saying she should get some sleep. She messaged back instantly. (These text messages were part of this writer's legal notice to the channel). A rambling, threatening text on a trident of themes: friendship, betrayal and revenge. This was odd, I thought.
At office that morning, I mentioned the message to Repeater. He told me he had received an identical message. When Big Cheese came in, I showed him the text—and he showed me his phone. Same message. Finally, Repeater told me, Peter had got it too! (Repeater did tell the truth on the odd occasion; I checked with Peter.)
So, what was this about now? I was, as I understood it, part of a quartet of suspects, all of whom the accuser knew well, including one who was her husband. One of us was supposedly posting slanderous material on young Mr Mitra's blog.
The whole gig was becoming surreal."
News X and INX seemed to be the husband's "gift" to his far younger wife. And allowed her free space to what she liked to the point that one day while he was addressing the staff, Indrani, according to Sen, "grabbed the mike from Peter before he could finish, and gave us a masterly lesson in man management.
"I just wanted to say dis. Over duh last few monts, I have received many anonymous e-mails from people letting me know how things were being mismanaged in dis place. Now we have taken action. I want to thank all dose brave people, who kept me informed. Many of dem anonymously, because dey were afraid of consequences… Let us give deeze bravehearts a big hand!"
News X became a story of mismanagement, of over spending on trivia. A huge staff was brought in even as heads were appointed and sacked on a fairly regular basis. Favourites went on travels abroad to "study" international channels: and others were flown into India at company expense as advisors who apparently contributed little, except to the expense. The management was oppressive, becoming increasingly so as the money ran out. Mrs Mukerjea of course rose to fame through the venture, even receiving awards for a channel that never saw the light of day. And hailed as the 'youngest woman CEO' of a bouquet of TV channels.
Staffers were made to resign, or sacked without notice as heads rolled when the news channels remained dormant to say the least. The end really came when almost 300 staffers were locked out when they came for work the next morning, and told that their services were no longer required. The guards did not even allow them to enter the building to pick up their belongings, and they had to contact the management for special permission to do this. The humiliation of journalists was complete.
Peter and Indrani Mukerjea sold the channel, and went to live in Bristol. Their lifestyle was not impacted, even though many journalists who had joined News X were denied pay, and remained without jobs for a long while after being sacked without notice. The couple decided to return for good to India early this year. In between, they visited Mumbai regularly and during one of these visits, in April 2012 Indrani Mukerjea allegedly killed her young daughter, for reasons yet to be determined.