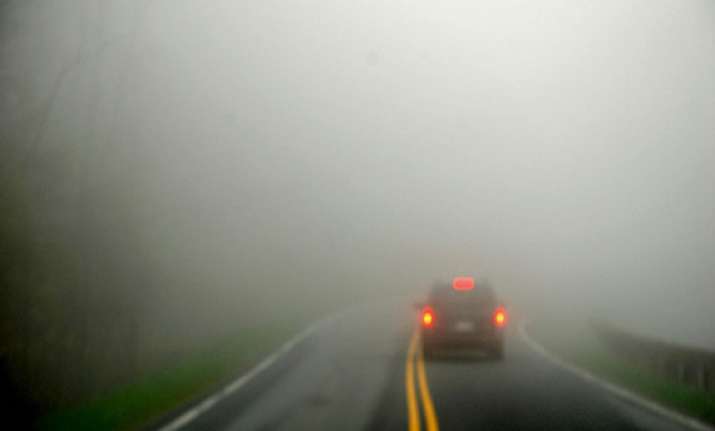 New Delhi: Driving in heavy fog is like driving with a blindfold on. Statistically it's the most dangerous driving hazard in existence.
No matter how important the trip is, it's not worth gambling your life.
Fog can be thought of as a cloud at ground level. It forms when the temperature drops to the dew point, and invisible water vapor in the air condenses to form suspended water droplets.
Fog can reduce visibility to ¼ km or less, creating hazardous driving conditions.
If you have to travel in foggy conditions follow these Safety tips:
1. Drive with lights on low beam or fog lights. High beams will only be reflected back off the fog and actually impair visibility even more creating a "white wall" effect.
2. Reduce your speed — and watch your speedometer. Fog creates a visual illusion of slow motion when you may actually be speeding.
3. Be cautious, fog can become thicker without warning and without being noticed until it is too late to react.
4. Increase following distance to ensure enough reaction time and stopping distance. Turn on your 4-way flashers to give vehicles approaching from behind a better opportunity to see and notice your vehicle.