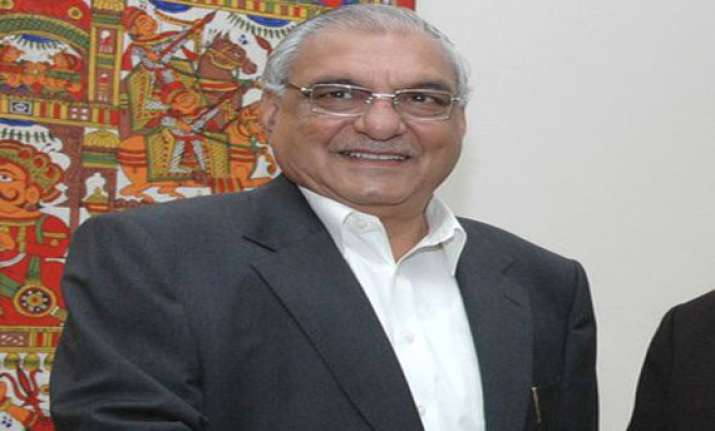 Panipat: Haryana police immediately went into action today at Panipat soon after chief minister Bhupinder Singh Hooda was slapped by a young man named Kamal Makhija.
Security personnel accompanying Hooda, immediately caught hold of the man and began to bash him up in full public view.
The man was immediately whisked away to an unknown place where he is being interrogated.
In an overdrive, the local police immediately seized three private cameras that recorded the incident. Hooda was seen giving directions to his subordinates from the open jeep.
Hooda had gone to Panipat to launch/inaugurate 10 projects at a public meeting near Nai Sabzi Mandi, when the local Panipat MLA Balbir Pal Shah requested the CM to accompany him in an open jeep.
Karnal MP Dr Arvind, Samalkha MLA Dharam Singh Chhoker and Panipat MLA Balbir Pal Shah were with Hooda in the open jeep waving to supporters, when the vehicle passed in front of a shop Delhi Juice Corner.
Suddenly the man Kamal Makhija sprang up, lunged at Hooda and slapped him in front of his security guards.
The man was quickly overpowered, thrashed by policemen and whisked away. Police then began to seize the three news cameras at the spot.