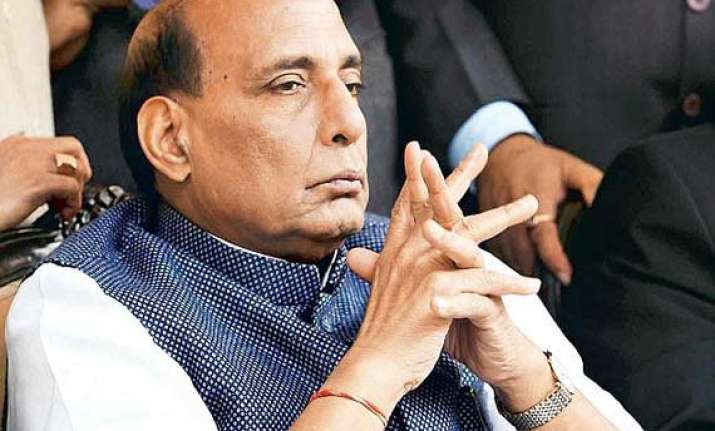 New Delhi: Negligence for balance between environment and development is proving tremendously fatal for human kind. Especially in India, there has been a sudden increase in the natural disasters in the last few days causing great loss to human lives and property.
Amid this situation, there is an urgent need to carve the path for sustainable development. Pune landslides, Uttarakhand cloud burst,  Melting of glaciers in Himachal Pradesh and many such incidents have taken a toll on people in India.
Union Home Minister Rajnath Singh, who visited the disastrous landslide site at Malin village near here today, said it was necessary to strike a balance between environment and development.
"Eco-friendly development is necessary to ensure that nature's balance is not disturbed in the process," Singh said.
He was replying to a query as to whether deforestation and subsequent soil erosion in the hilly terrain led to the huge landslide that buried alive an estimated 44 families.
Singh, who announced a financial assistance of Rs two lakh each to the families of the victims from the Prime Minister's relief fund, told reporters that the Centre will offer all possible help to the state government in dealing with the calamity.
"It will be premature to comment on the reasons behindthe incident before any inquiry is conducted by Geological Survey personnel," he said
Singh said that the provisions of environmental and forest clearance of both state and central government were in place to address environmental concerns.
The Home Minister lauded the rescue work undertaken since yesterday by NDRF and state agencies and said it was estimated that it will be over within two days.
Asked if VIP movement and visits by Maharashtra ministers to the mishap site was affecting rescue work, Singh said in a democracy, political leadership has a responsibility.
"But care should be taken to ensure that rescue work is not affected by such visits," he added.
Here are few natural disasters that happened in the past few days. These incidents are a sheer indication of how the balance between environment and development is getting wider every day.
1) Pune Landslide

In a worst nightmare, the Malin village of Ambegaon taluka got completely destroyed as territorial rains trigger massive landslide. Around 31 people have been killed in the landslide that occurred yesterday morning.
Nearly 44 houses were crushed in the village, which is situated some 120 kms from the district headquarters here in Western Maharashtra, by the massive landslide and about 150 people were still feared to be trapped under the debris.