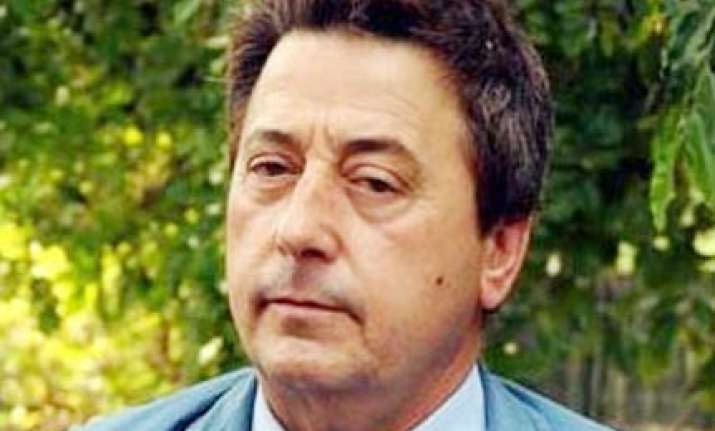 New Delhi, Oct 14: India coach Jose Brasa made no bones about the fact that it wasn't exactly a wise decision to have an 11:30 am start for the final against Australia. In fact what many believed would be India's advantage backfired badly in the end as the hosts lost 0-8 against the Kookaburras.
"We have to seriously think whether it was a right decision to have the final in this heat after having played in the evenings when it is much cooler. It was definitely a big disadvantage today. We found it difficult to cope with the conditions," Brasa said while interacting with the reporters in the mixed zone.
Call it coincidence or twist of fate, the coach in the opposite dug-out was Aussie legend Ric Charlesworth who had to leave the assignment of coaching India after his repeated tiffs with then IHF president KPS Gill.
Charlesworth was however graceful and praised the Indian boys for their initial effort although he did speak in the same vein as Braca about the schedule of the final.
"I think the Indians played well for the first 20 minutes. Their Spanish coach (Jose Brasa) has made a difference. Maybe they wanted favour from conditions but were affected by the heat. They played night games and found it challenging to cope with the heat," Charlesworth's comments would have rubbed salt into the Indians' wounds.
However, Brasa put up a brave front when asked whether he expected such a sound thrashing considering that they were playing at home.
"I am happy about the fact that we came second in the tournament. I admit that Australians were distant first but it's not bad to finish second. Actually, we didn't play badly for the first 15 minutes when we matched Aussies move for move. It was the first goal that we conceded changed things," was Brasa's analysis about the game.
"The first goal was due to poor defending. Suddenly the morale of the team took a beating and they never recovered after that," the Spanish coach said.
Indian captain Rajpal Singh said that "It was simply not our day".
Arjun Halappa, Tushar Khandekar, Sardara Singh all said in unison that the defeat has been an eye opener about the loopholes that are there and they would like to plug those before the start of the Asian Games in Guangzhou. PTI