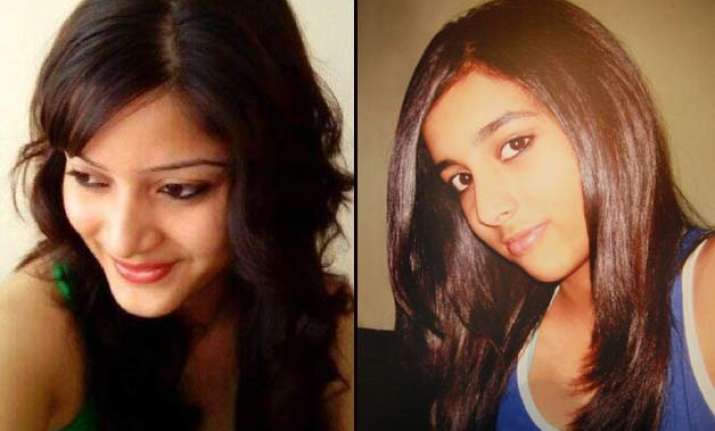 New Delhi: The latest Sheena Bora murder case has shocked the society at large. However, this is not the first case where a family member is involved in the murder of his/her own relative.
There have been thousands of instances of honour killing in parts of India where parents do not want their children (especially girls) to marry without their permission. If the girl dares to defy the family and marries the man of her choice, she faces brunt of the family's anger.
However, love affairs are not the only thing that provokes a person to kill one of their own. Another major reason is property dispute and in most of the cases, it is either one of these two.
Let's have a look at 5 most high profile murder cases involving family members:
1- Sheena Bora murder case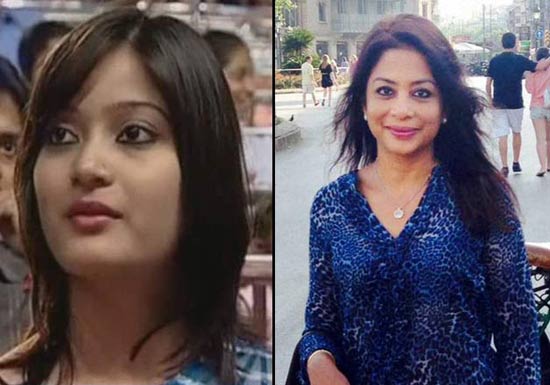 The latest inclusion in the list of cases involving a high-profile personality is Sheena Bora murder case. The accused is Indrani Mukerjea, wife of former Star India CEO Peter Mukerjea, who killed her own daughter from her earlier relationship.
Before she was arrested on August 25, everyone including Indrani's husband Peter believed Sheena was her sister.
Indrani, with the help of her ex-husband Sanjeev Khanna and driver Shyamvar Rai Sheena, allegedly killed Sheena on April 24 2012, according to Mumbai police chief Rakesh Maria. They strangled Sheena to death and then burned her body before burying her in the forest of Raigad, claimed Maria.
A body was recovered from the forests on May 23, a month after the murder but the police could not identify the deceased. Indrani told everybody that Sheena had gone to the US and no one suspected that she was not alive anymore.
The police has yet to establish the motive behind the murder but the two theories coined so far:
1-         Sheena was in relationship with Peter's son from earlier marriage Rahul Mukerjea, her step brother and Indrani did not approve of it.
2-         Indrani founded INX media and siphoned off a lot money from the company to multiple accounts of her relatives including Sheena's. Sheena later refused to return the money.
2- Aarushi Talwar murder case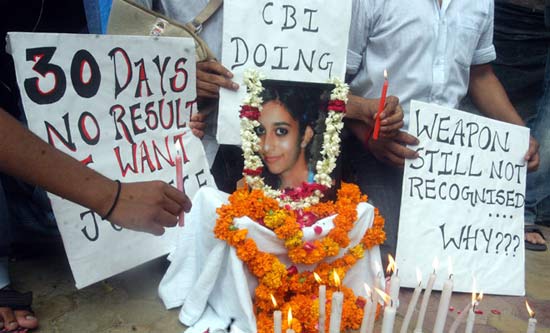 This is probably the most mysterious murder case of the recent time even after the conviction of Aarushi Talwar's parents Rajesh and Nupur Talwar in the case.
On 16 May 2008, 14-year-old Aarushi Talwar was found dead with her throat slit in the bedroom of her Noida home. Family's domestic help Hemraj was initially suspected of murder but the very next day, his body too was found on the terrace of the Talwar residence.
Dentist couple Rajesh and Nupur Talwar were in 2013 convicted for the killing of their daughter Aarushi and domestic help Hemraj. There were many theories in the case and different suspects at different stages. After initial investigation by Noida Police, the case was handed over to Central Bureau of Investigation (CBI).
There were many suspects in the case but the authorities zeroed in on Talwars as they were only people present in the house on the night of the murder. But the investigating agency failed to find enough evidence to prosecute them.
The CBI even filed a closure report in the case saying there was no substantial evidence against the Talwars but court ordered the agency to go ahead with the trial.
A CBI court convicted the couple in the murder of their daughter Aarushi and domestic help Hemraj and sentenced them to life term in 2013.
3- Sandhya Pandit murder case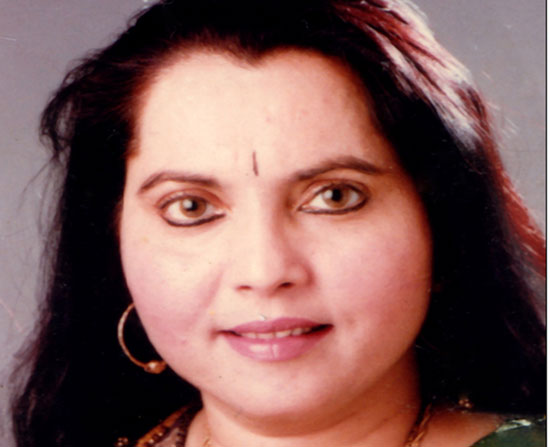 Sandhya Singh was the sister of yesteryear's Bollywood actresses Sulakshana Pandita and Vijeta Pandit. She had gone missing from her house in NRI Complex at Seawoods in Navi Mumbai on December 2012. Two months later in January 2013, Sandhya's mortal remains were found in the marshes 200 metres away from her household.
Initially, the police was clueless about the case but later concluded that Sandhya's son Raghuveer alias Bhola was behind his mother's gruesome murder.
Media reports suggested that Raghuveer was a drug addict and used to steal money from home to fund his habit, a fact corroborated by the people in neighbourhood, including two maids. They told the police that Raghuveer was a drug addict who often fought with his mother over money.
The police however failed to collect enough evidence to convince the court for keeping Raghuveer in the jail. The Bombay high court granted bail to Raghuveer observing there was no "clinching" evidence against him and prosecution case was based entirely on circumstantial evidence which was not sufficient.
4- Laila Khan murder case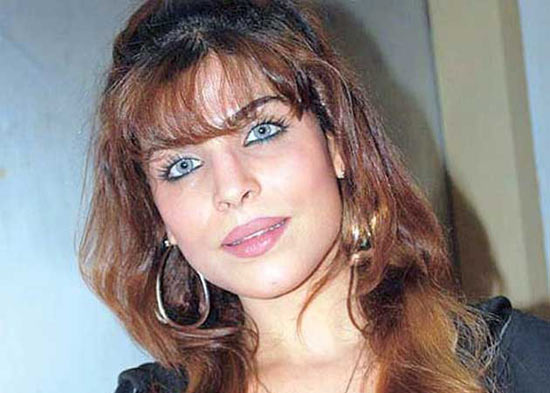 Pakistan born actress Laila Khan, who had starred opposite late Rajesh Khanna in 2008 film Wafaa, went missing along with her family from Mumbai in February 2012.
Laila, accompanied by her mother Shelina, older sister Hashmina, twin siblings Imran and Zara, and cousin Rehshma, drove out of Mumbai towards their holiday home in Igatpuri, 126 km north of Mumbai on January 30 2012. Shelina spoke with her sister 10 days later that she was in Chandigarh but the whole family disappeared soon after.
Biological father of Laila, Nadir Patel filed a police complaint of kidnapping at the Oshiwara police station on July 3. On investigation it came to light that Parvez Tak, the stepfather of the starlet and husband of Hashgmina, had allegedly killed the entire family in order to grab money and valuables which belonged to them.
A suspected Lashkar-e-Taiba member, Tak was arrested by Jammu and Kashmir Police in a different case where during interrogations he told them that Laila and her family had been killed.
According to the charge sheet filed by the crime branch, Tak had married Laila's mother Shelina. The only reason behind marrying Shelina was to grab her money. The idea was to become rich. Hence, he decided to drive the family to Shelina's farmhouse in Igatpuri. Tak then killed all of them and buried their bodies in the backyard of the farmhouse.
5- Naina Sahni tandoor murder case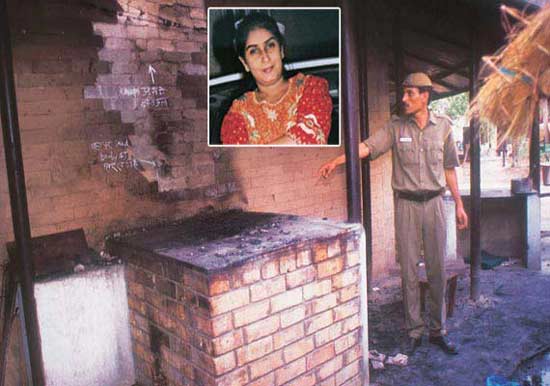 On the night of July 2 1995, 29-year-old Congress worker Naina Sahni was killed by her husband Sushil Sharma, a Youth Congress leader. She was chopped into pieces and thrown into a tandoor to dispose the body.
Sharma suspected his wife Naina's extra-marital affair with his former classmate and party co-worker Matloob Karim. The 19-page chargesheet filed by police mentioned Sushil Kumar's doubts over Naina's loyalty.
On July 2, Sharma discovered that Naina was talking over the phone with someone after he reached home. Naina immediately disconnected the phone on seeing her husband.
To confirm who was on the other side of the phone, Sharma re-dialed the number. On hearing the voice of Karim, he became sure of Naina's infidelity.
Infuriated Sharma shot dead Sahni with his revolver. He fired three shots, one hit her head, another neck and the third hit the Air Conditioner.
Naina died there and then and was taken to the restaurant. She was chopped into pieces and put in the Tandoor to dispose off the body.