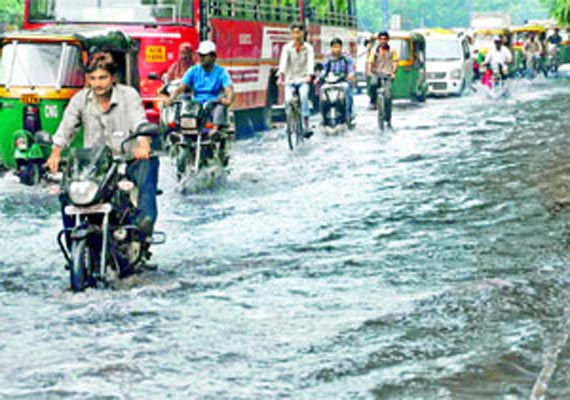 Junagadh, Gujarat, Jul 26: Heavy rains have been lashing Saurashtra for the past several days with most of the dams now overflowing, compared with the acute drought that the region faced last year.
Heavy rains in Junagadh caused the Willingdon dam to overflow, with local residents flocking to watch the filled up dam.
There has been more than 25 inches of rainfall within a month in Junagadh.
There are bright prospects of a bumper crop this year in Saurashtra, experts said.