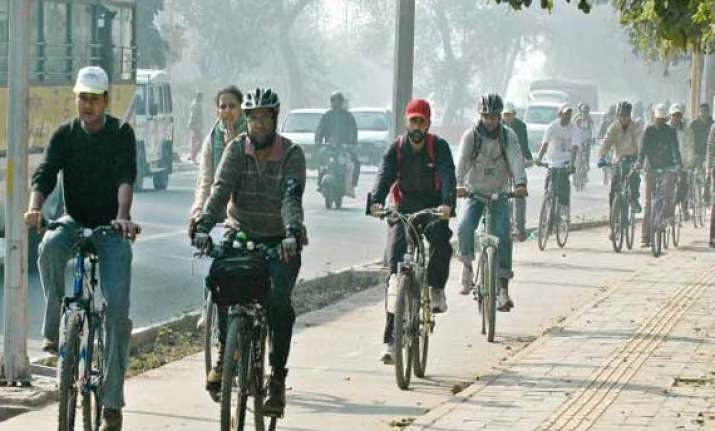 Jabalpur: The Madhya Pradesh high court on Monday issued notices to the Union ministry of road transport and highways, the state transport ministry, the National Highways Authority of India (NHAI) and all 10 divisional commissioners in the state regarding a petition seeking protection for the "right to walk" and pedestrian safety.
The petition was filed by Aseem Trivedi, a lawyer.
Pedestrians in India or in MP, like in all states, are the most vulnerable road users. Pedestrians and cyclists make upto 80 per cent of all fatalities in road accidents. But, the PIL said, the issue has never been properly addressed by civic authorities and policymakers, and consequently the right to walk has no legal sanctity, he said.
The national urban transport policy says "the use of non-motorized cheap modes like cycling and walking has become extremely risky since these modes have to share the same right of way as motorized modes". "Yet the problem has not been taken seriously," the PIL said.