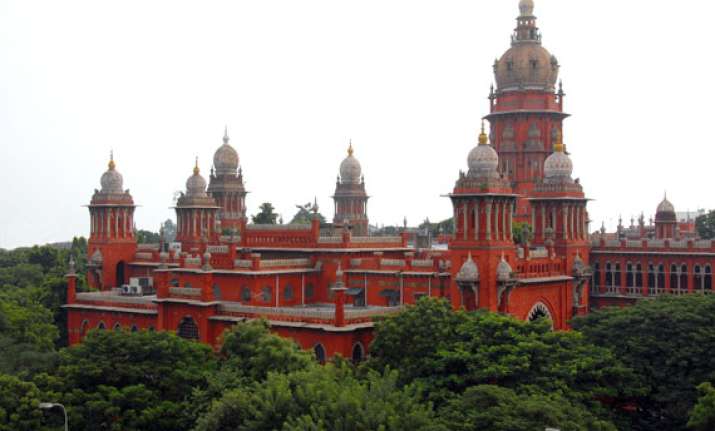 Chennai : Thanks to the reconciliatory efforts of Madras High Court, a couple have been reunited nine years after separation as the high court set aside divorce granted to them by a family court after the woman gave an undertaking to live with her husband and take care of her father-in-law.
Passing the order on the appeal by Manoranjitham of Salem District, a bench comprising Justice N Paul Vasanthakumar and Justice P Devadass observed that "one of the features of the Hindu Marriage Act as well as the Family Courts Act is embarking upon conciliatory efforts. There is no end or bar for making such continued efforts."
The court said the appellant, who had been staying in her father's house since 2005 onwards, should go to her husband Palaniappan's house in Vettukadu and take care of her father-in-law.
Palaniappan, an employee of Salem Steel Plant, and Manoranjitham got married in 1992 and were blessed with four children—including three daughters and a 11-year-old boy.  Because of some differences of opinion, they were living separately from 2005 onwards.
On a petition by Palaniappan, the family court in Salem in 2011 granted divorce to them. The woman filed appeal against this and the high court initiated conciliatory efforts.
Both the spouses agreed to reunite and the wife filed an undertaking before the Bench agreeing to live with her husband along with the children unconditionally.  While she agreed to take care of her father-in-law, Palaniappan has agreed to take care of her and the children.  
Recording the submissions and undertaking, the bench said the father of Manoranjitham should leave his daughter and the grand children in the house of Palaniappan.  Both should abide by the solemn promise made by them before the court, it said.