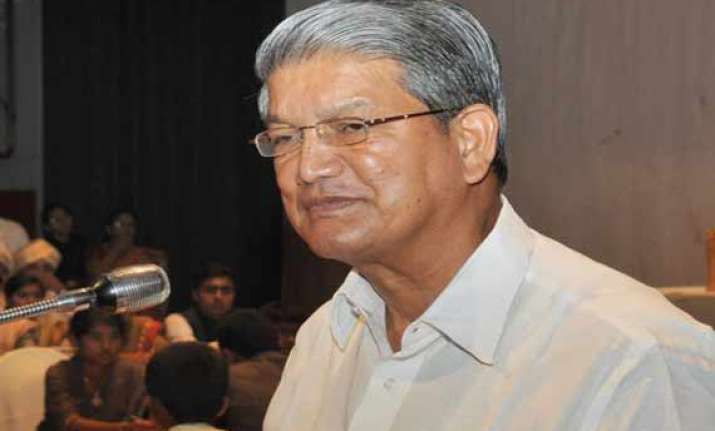 Dehradun: Uttarakhand Chief Minister Harish Rawat today said resumption of the char dham yatra was a calculated risk which he took deliberately to revive the state's economy much of which depends on religious tourism.
Facing criticism for ignoring the risk factor and hurriedly starting the char dham yatra which had to suspend recently, he said, "Starting the char dham yatra was a calculated risk I took to put the state's derailed economy back on track in the wake of last year's calamity."
"Religious tourism which is the backbone of the state's economy was lying in shambles after the calamity and not conducting the yatra this year would have further delayed the process of its recovery," Rawat told reporters here.
Livelihood of a large section of the state's population depends on religious tourism and if the yatra was not started this year it would have taken even longer to restore the confidence of visitors in the facilities on the route and revive the sector which is central to the state's economy, he said.
Rawat has come in for criticism of late for being too much in a hurry to resume the yatra this year which has had to be suspended after frequent disruptions.
The Opposition parties have been saying that he could have waited for the roads to be repaired fully before resumption of the yatra which has been frequently suspended this season due to bad weather and blockage of roads.
Char dham yatra is currently on hold in view of a MeT department's warning for heavy rains in parts of Uttarakhand.