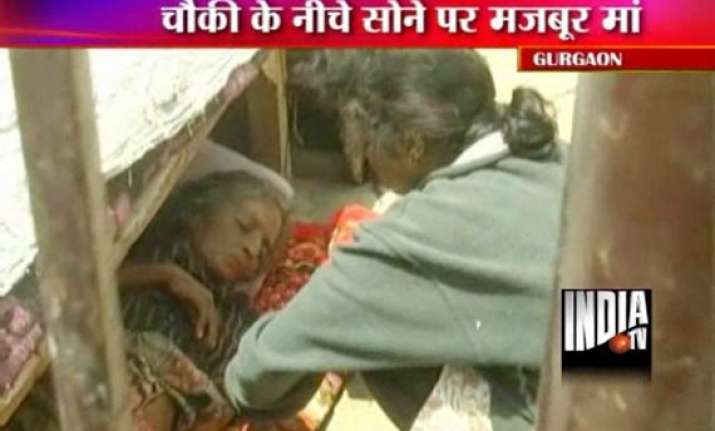 Gurgaon, May 7: For more than two years, Bimla Devi and her daughter Meenu have been seen on the front patio at Sector 23, with their unwashed bedding, their dingy dishes, with four mongrel puppies by their side, reports India TV correspondent Manish Prasad with Praveen Dahiya.

Neighbours say that the two women have lived in this state for a long time. "The old woman's family members have locked her out. The young girl is the woman's young daughter," said a neighbour. 

The neighbours and the local RWA have also alleged that Devi's son and her daughter-in-law have locked Devi outside and have abandoned her. "The old lady's son and his wife both use the other entrance at the other side of the house, and leave the place in the morning," said the neighbour, adding that the side entrance gate is locked from outside throughout the day.

Bimla Devi looked feeble, malnourished, and has lost all ability to speak. Her daughter said she was a graduate, and that her mother is a heart patient. "She was operated in Apollo hospital, had her valve replaced," she explained.

On the other hand, the old woman's daughter-in-law Pinky told India TV that they were willing to allow both to stay in the house, but the old lady was doing this at the behest of her daughter.  Neighbours however have a totally different story. They say that the mother and daughter have been forced to stay out of the house.