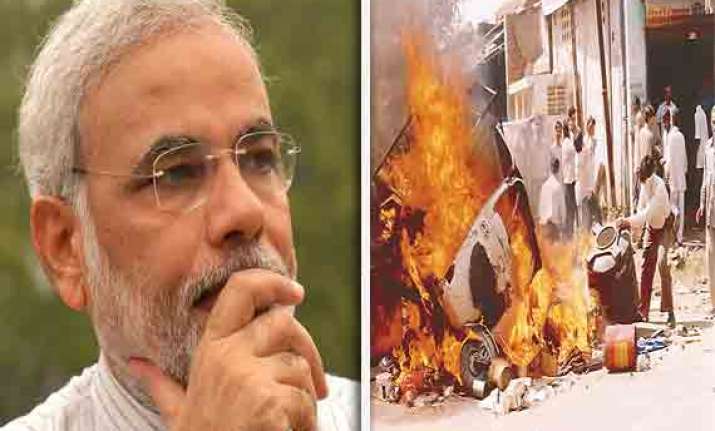 New Delhi: A judicial commission and a Supreme Court-appointed special investigation that probed the 2002 Gujarat violence glossed over crucial evidence to shield Chief Minister Narendra Modi, a new revealing book says.
"The Fiction of Fact-Finding: Modi and Godhra" by journalist Manoj Mitta (Harper Collins) says Modi, now the BJP's prime ministerial candidate, was treated with kid gloves despite the many allegations against him vis-à-vis the death of over 1,000 people in the communal violence.
"This book is about mistakes committed in the course of fact-finding on the Gujarat carnage," says the exhaustive study based on the reports of committees, commissions and investigating agencies besides court orders and judgments.
"Serious as they were, a lot of these mistakes covered up political and administrative complicity in the post-Godhra violence" blamed on rightwing Hindu groups allied to the BJP, the book says.
"The distortions in the findings were thanks to the insidious manner in which issues had been framed, facts selected, evidence recorded or inferences drawn."
In the process, vital pieces of evidence which could have implicated Gujarat's leadership in the communal orgy were allowed "to fall through the cracks and distortions go unchallenged".